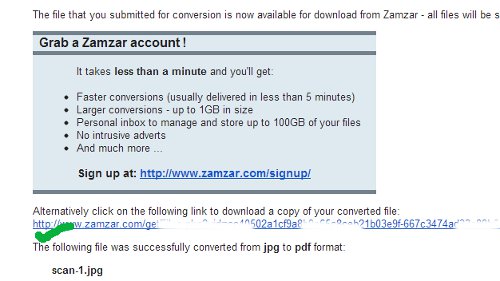 This trick require your PC connected to internet and Adobe Photoshop installed on your PC. But you don't need to know Photoshop to apply the trick. This PDF file compression method retain the quality of the file and dramatically reduce the file size. Basic computer knowledge is enough for this trick.
I have seen PDF files with more than 3MB of file size. It happens during the scanning of the document. If we properly set the scanner we can reduce the size of the file. But the PDF documents that already with us may contain several MB of file size. In order to send it via email we must reduce the size of the PDFs. In this tutorial we can learn the tips to reduce PDF File size without losing its quality.
There are few online services offering PDF file compression. But may of them reduces the quality of the file and also time taking. Here we go with our tips to compress PDF files effectively without losing its quality.
How to Reduce Size of PDF Files without Losing Quality
Steps:
Right click on the PDF file you want to shrink the file size and choose open the PDF file in Adobe Photoshop.
From the file menu on Photoshop, select "Save as" and choose "Save as type "JPG" and save the file.
Now your PDF is in JPG format.
Now from the Photoshop "File" menu, choose "Save for Web" and Save it. It will reduce the file size (You can skip the option)
Now open your browser and go to zamzar.com. This is the ultimate service to convert files.
On the Home page of Zamzar, you can see four steps. Under Step 1, click on "Choose files" and select the above file, which is converted from PDF to JPG.
Under Step 2, click on "Convert file to" and select PDF.
Under Step 3, enter your email address.
Under Step 4, click on "Convert".
Zamzar will convert the file very quickly and send the download link to your Email address given.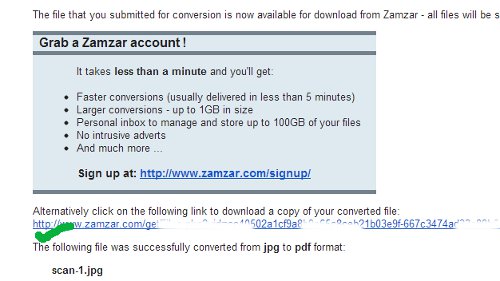 Click on the download link on your mail (see the above screenshot) will direct you to Zamzar again where you can see a "Download" button. Click it to download the PDF with reduced size.
Multiple upload is available on Zamzar. If you have several PDF files to reduce the file size, first convert all of them to JPG as above at a time on Photoshop and later upload it on Zamzar. On Zamzar you can upload five files at a time for conversion. Upload and conversion is very quick on Zamzar. But based on the file size, some times, you may have to wait to get the download file via E-mail.
The above is the unique trick to compress PDF file size without losing its quality. Try it and share your views below in comments.