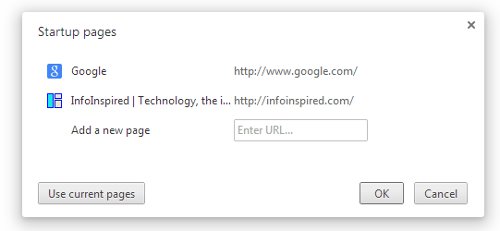 Seeing multiple tabs at the Chrome start up may be quite annoying. Some of you may be experienced it. Whenever you open Google Chrome, two three tabs automatically be opened. You may need to close the tabs to get some comfort feeling, right?
The tabs may not be useful to you. It may contain unwanted web pages. So how to remove the multiple tabs being opened on Google Chrome at start up. Here is the quick solution.
Steps to Remove Multiple Startup Tabs on Chrome
Go to Chrome Settings.
On the Search field on top, type "startup".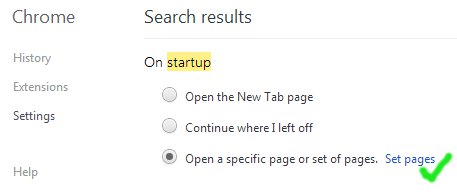 Click on the link "Set pages".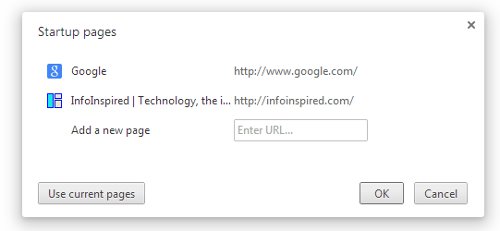 See the webpage links there that opening on Chrome start up. Hover your mouse over the links one by one and click the "x" button. It will delete the startup tabs on Chrome.
Re open your browser and see the changes. Enjoyed this Chrome tips?