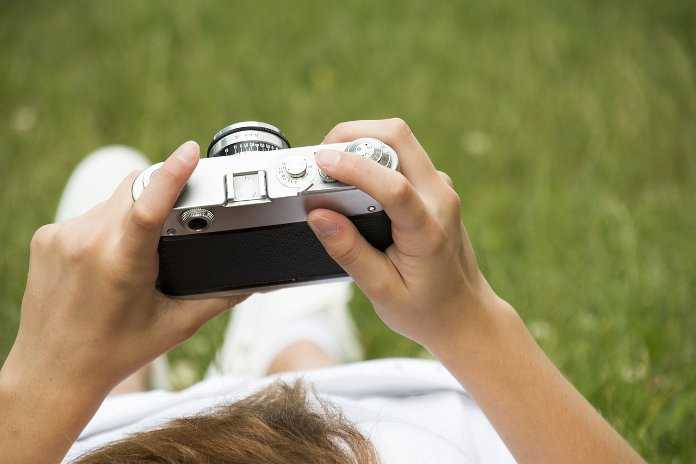 Below are 10 eye catching nature quotes from some of the renowned people to evoke your love to nature.
Our mother earth is rich with vivid colours and it's shockingly beautiful. It's not just a bluish hue even from the outer space. There are emerald green, golden brown, deep dark green and lot more.
We are all tied with our job and find it hard to spare time to travel. But there are few surprisingly awesome people who quit their high profile jobs to get lost in the beauty of this wonderful world. There is no gender difference in this. There are also woman solo travellers around the world. Why these people are so passionate about travel? May be they are the one who fully realised the short span of human life in this precious planet.
So get ready. Find time in your life to go some far away and unfamiliar land. Get rejuvenated!
Here I've carefully picked some of the eye catching nature quotes for readers like you who wish to travel and evoke your love to nature.
10 Eye Catching Nature Quotes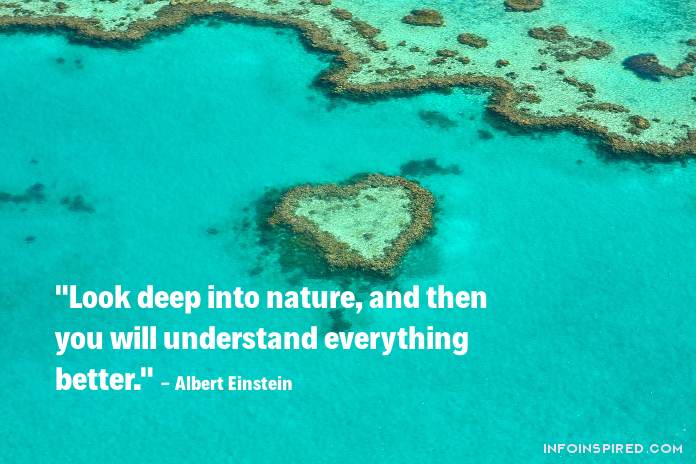 "Love is life's snow. It falls deepest and softest into the gashes left by the fight – whiter and purer than snow itself." – Fridtjof Nansen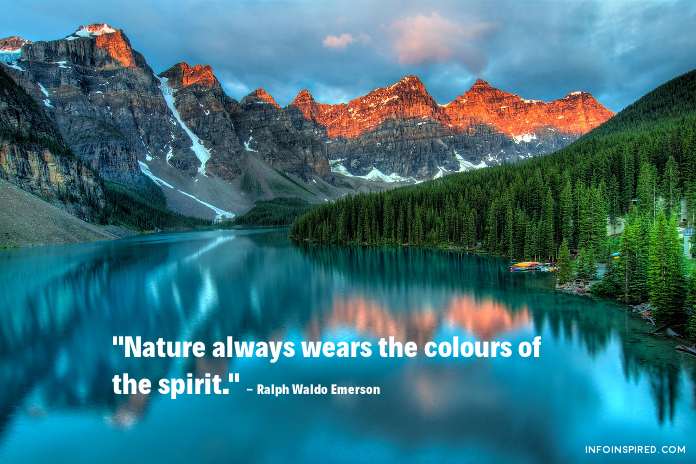 "Adopt the pace of nature: her secret is patience." – Ralph Waldo Emerson

"The sea will grant each man new hope, and sleep will bring dreams of home." – Christopher Columbus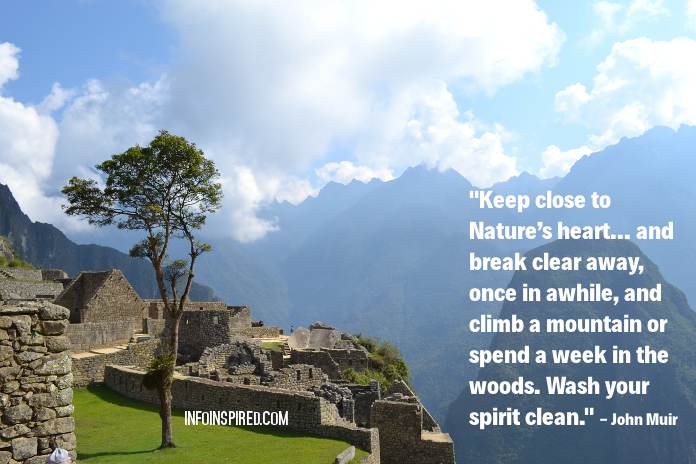 "If you truly love nature, you will find beauty everywhere." – Vincent Van Gogh

"The good man is the friend of all living things." – Gandhi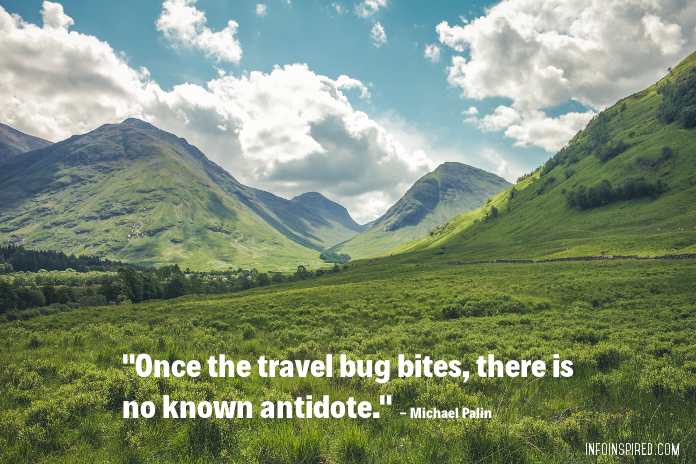 "When I orbited the Earth in a spaceship, I saw for the first time how beautiful our planet is. Mankind, let us preserve and increase this beauty, and not destroy it!" – Yuri Gagarin

"The Earth is blue… how wonderful. It is amazing." – Yuri Gagarin
And finally do your small part to help to preserve our wonderful planet for the generations to come. Hope the above Eye Catching Nature Quotes may become a motivation for you.