Prashanth kv is the founder of Info Inspired, a popular tech blog started in 2012. He's from Cheruvathur, Kerala, India. He earlier worked with Petron Engineering Constn. Ltd., an MNC based in Mumbai and later moved to Dubai. Prashanth is an expert in data analytics and cloud computing. Check our contact page for more information on what assistance he can provide you remotely.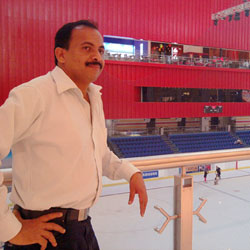 Prashanth's blogging endeavours started in late 2007 and he was running numerous blogs from his home in his leisure time. He entered in serious blogging in late 2012 by starting Info Inspired and writes mainly about cloud computing, Google Sheets and Inspirational Articles and Quotes. You can find rare collection of Spreadsheet tutorials, Inspirational quotes and some other useful tips and tricks on Info Inspired. Prashanth lately started two more blogs called V4Livin and Blog4Livin that's yet to blossom as he find it tough to spare time.
Hobbies and Interest Other Than Blogging
Other than blogging Prashanth likes long driving, playing with kids 🙂 and he's a great fan of WWE.
"All that we are is the result of what we have thought. The mind is everything. What we think we become" – Gautama Buddha