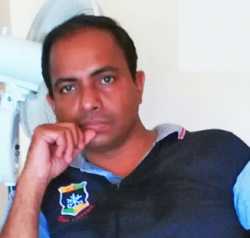 Prashanth KV is the founder of Info Inspired, a popular tech blog. He hails from Ezhimala, Kannur, Kerala, India. He earlier worked with Petron Engineering Constn. Ltd., an MNC based in Mumbai. Due to his transferable job, he got chances to stay / visit different parts of India and could mingle with different community of people across the country. This interaction, he considers as a good asset in his personal life. He is currently living abroad in Dubai, the city of dreams!
Prashanth's blogging endeavors started in late 2007, but was not active until 2010. He has already written more than 1500+ articles about internet, social network, operating systems, browsers, office apps and motivational articles on this site and also on our group websites.
Other than blogging personally he likes to read D' Novels and like to watch hit movies from Bollywood mainly of the Khan trio. Lately he enjoys the night drive thru' the mind blowing city of Dubai.
About Info Inspired
Info Inspired came into existence in 2010 which covers tutorials and informative articles related to internet, computers, mobile, social network, motivational quotes and interesting tech news.
You can contact Prashanth via E-mail prashanth@infoinspired.com
Catch him on Facebook or Google Plus
"All that we are is the result of what we have thought. The mind is everything. What we think we become" – Gautama Buddha