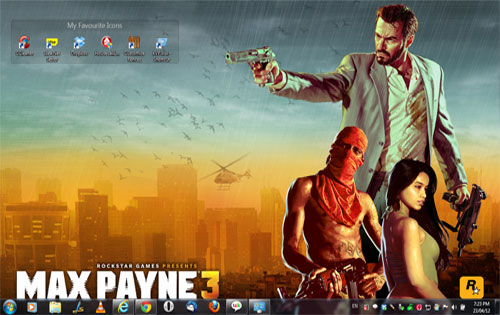 You may have already amassed huge collection of wallpapers for your device whether it is in the form of theme packs or simply wallpapers. But when you see some wallpapers of your favorite game you can't simply ignore it, right? Are you looking for official Max Payne 3 wallpapers for free? Then here it is. Rockstar Games, the team behind this upcoming stunning video game, has released some amazing collection of Max Payne 3 wallpapers for free download.
Max Payne, a New York city detective, is the central character in the third party shooter game in the same name, Max Payne. Max Payne 3, the third title in this category, is scheduled to release on coming May 15 th for different platforms – Microsoft Windows, Xbox 360 and PS 3. In this game Max Payne is in a new role as a private security guard of a wealthy industrialist based in Sao Paulo, Brazil. The wife of his employer has been kidnapped and Max Payne is in the mission to unfold the truth. In this third person shooter video game the player assumes the role of its titular character, Max Payne.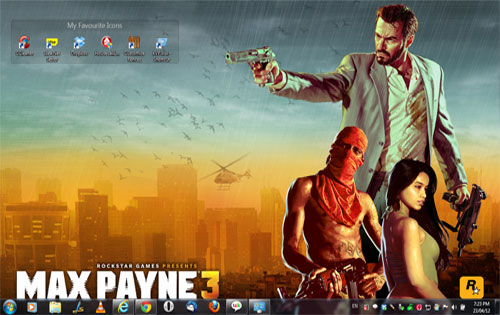 Download official Max Payne 3 wallpapers
So the game is going to hit different platforms soon. If you are a fan of this game you may definitely want this wallpapers. To get the official Max Payne 3 wallpapers for free just follow the below link .
Link : Max Payne 3 Wallpapers Download
You can see the thumbnail of available Max Payne 3 wallpapers there. Click on the "+" below each thumbnail to unfold the available resolution pictures and download.
Share the news with your friends. Enjoy.