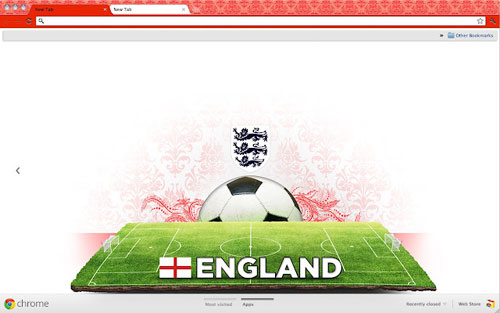 16 teams are participating in this year's Euro 2012 which is under progress at Ukraine and Poland. If you are a football fan keep up the spirit by installing some awesome soccer themes on your computer for free. If you use Google Chrome as your browser you can show your support to any of the participating country in this Euro 2012 by installing relevant themes. There are 16 new awesome soccer themes for Google Chrome now available in the Chrome Web Store representing each participating country.
Google Chrome Soccer themes are available to install for the following football nations participating in this year's European Football Championship. Themes are available for the following teams;
England, Ireland, France, Portugal, Spain, Netherlands, Denmark, Italy, Sweden, Greece, Russia, Germany, Czech Republic, Poland, Croatia, Ukraine.
Download : Football Theme for Google Chrome (Euro 2012)
Update: The above download link not working now! You can try this EURO 2016 soccer fan themes.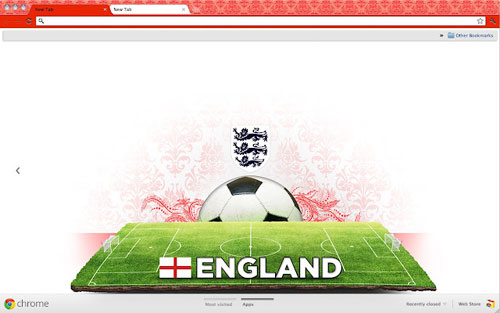 Related Article : UEFA Euro 2012 Live – Free Apps for Windows Phone, Android, iOS and Chrome
Which is your favorite team and who's your favorite player? Like to hear from you. Also share the news.