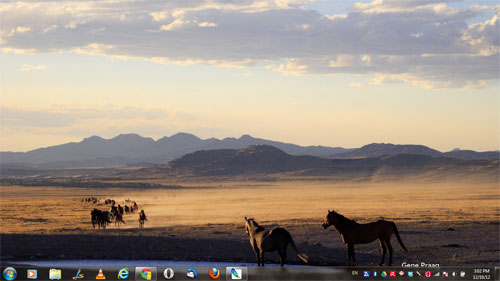 No need to mention about from where you get official Windows 7 or Windows 8 themes. Look in the Microsoft personalization gallery for awesome themes for your all tastes. Anyway, if you're looking for some masculine type themes here is such two themes for you. I don't know whether masculine is the correct word to use here. Horses and Mustangs are two beautiful themes featuring horses. In medieval times horses were used in the war field. So whenever I see a horse photo with powerful muscles I feel or see masculinity on the photo.
Now about the themes. The two beautiful themes featuring below are not about war horses. It's about tamed and untamed horses. Yep! Get ready to download some never ever seen wallpapers of Horses.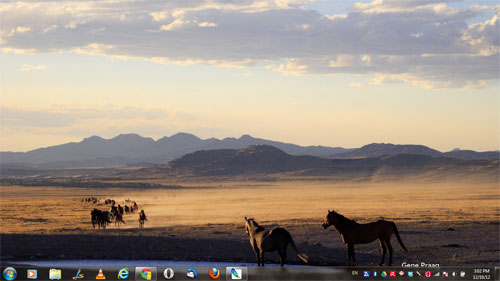 Update: Themes moved to Windows Store. So the links below removed.
Mustangs Theme
The untamed beauty of North Americal wild horses featured in this theme. Photos captured by Photographer Gene Praag.
Download Mustangs Theme
Horses
The name itself says what the theme is about. All the pretty horses prance through this free Windows 7 theme.
Download Horse Theme
Try the above two themes and share with me which one you like most.