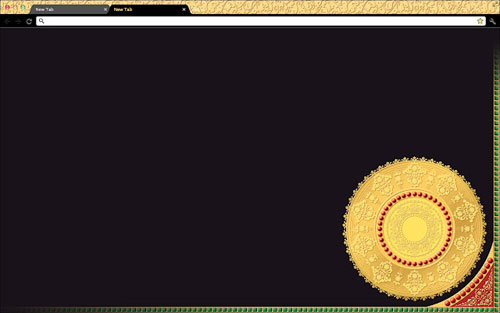 Google Chrome browser has theme supports and Chrome Web Store offers amazing number of themes. There are official as well as third party themes in the Chrome Web Store that you can use to spice up your trendy browser. Unlike the third party themes the number of official Chrome themes in Chrome Web Store are limited. But majority of the available official Chrome themes are truly stunning. Quite recently Google released a new Chrome Theme based on Tanjore Art. The theme titled "Tanjore Art By Chrome" is really beautiful.
Tanjavur or Tanjore is a famous place located in the South Indian state of Tamil Nadu. Tanjore painting has cultural importance and this classical form of painting's origin is said to be dates back to 1600 AD. If you use Chrome as your browser you can try this beautiful theme by following the link given below.
Download Official Tanjore Art by Chrome Theme
Update: The above theme is expired. More official Google Chrome themes you can find visiting the Chrome Web Store Here.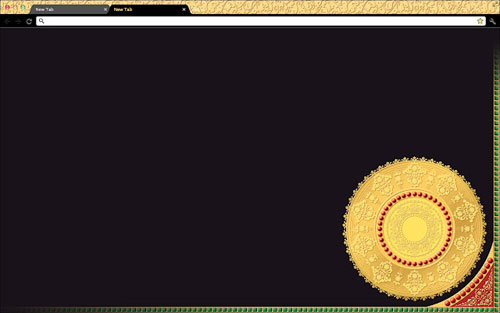 What motivated Google to make such a theme?
This theme inspired from the traditional Tanjore art form was created on user request after seeing the Google film for Chrome. The film was inspired by the real story of G. Rajendran, an artist from Tamil Nadu (Southern India) who used the web to bring the dying art of Tanjore paintings back to life and became a successful businessman in the process.
See that commercial below.
Removed!