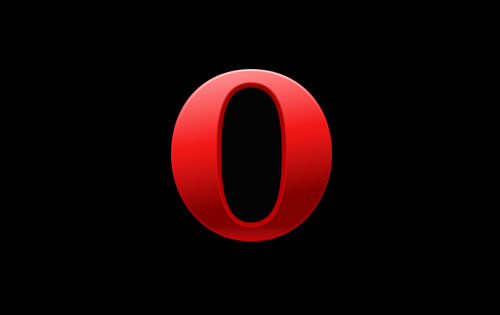 I have started shortcut keys section in this site because I'm a fan of it and I know there are many like me out there.  It's a humble beginning and I know I have to go a long way to fill this area here. In this post I'm going to provide you all essential shortcut keys in Opera desktop browser. I'm not claiming that it's complete. I've purposefully omitted some shortcut keys as I think it's not necessary. Before going to the detail I wish to share my love with keyboard shortcuts.
My addiction to shortcut keys started when I was working with my previous employer where I had a busy schedule. I had to maintain job related data in Excel. So I started using simple shortcut keys like Ctrl+S, Ctrl+P, Ctrl+A, Ctrl+G, Ctrl+1 and gradually increased the number of keys using. Soon I realized that using shortcut keys provide me a flow in my working. It helped me to complete my jobs in faster pace. Some of my colleagues liked the way I was using Excel. When I use shortcut keys on Excel, dialogue boxes appear/disappear on the screen magically. It's because I know many combination of Excel Keyboard Shortcuts and I extensively used them to many purposes from editing to printing and of course to please an onlooker. Few of my colleagues also copied my style and complemented me that it was a pleasure watching me using shortcut keys.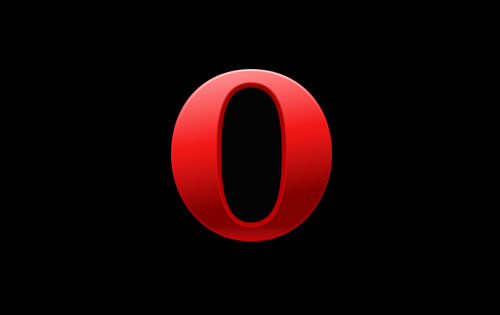 Now about shortcut keys in Opera Desktop Browser. Opera is one of my favorite Browser. I am sure that many of you are using this powerful, sleek browser as default. Opera allows you to work without a mouse on it. I admit that I've not gone that extend in using shortcut keys. My method is to use shortcut keys to perform some frequently using function quickly. Here I'm providing you all essential shortcut keys in Opera Desktop Browser, that surely makes you a Pro Opera user.
Updated Latest List of Shortcut Keys in Opera Desktop Browser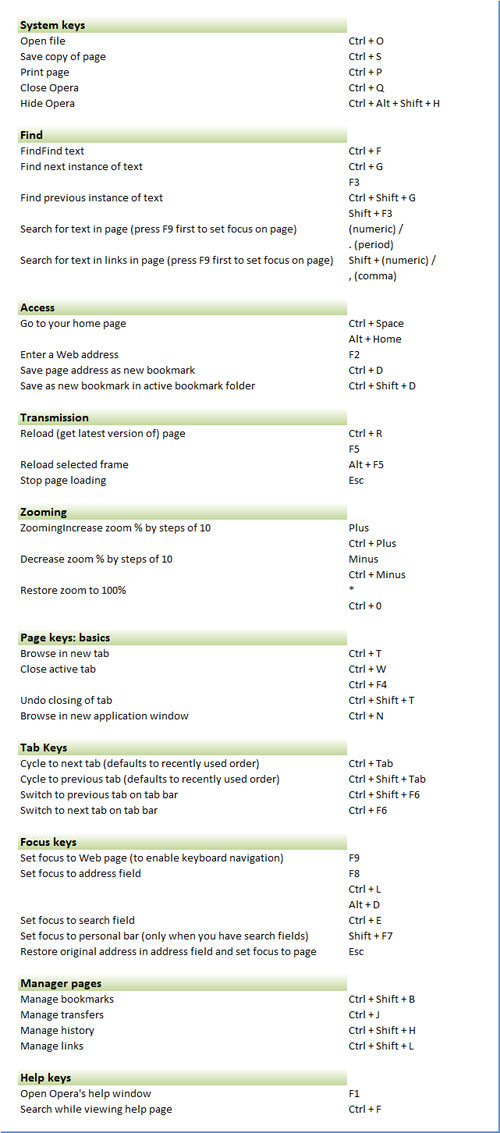 There is no shortcut to learn keyboard shortcuts. The simple method is start using few of them often. No need to learn all keyboard shortcuts in Opera or any other browser. Learn only the necessary shortcut keys and be a pro in using it.
Hope you liked this post.
Update : You can see the complete list of Opera Desktop Browser Shortcut Keys here in the Official Opera Site.
Source : Opera