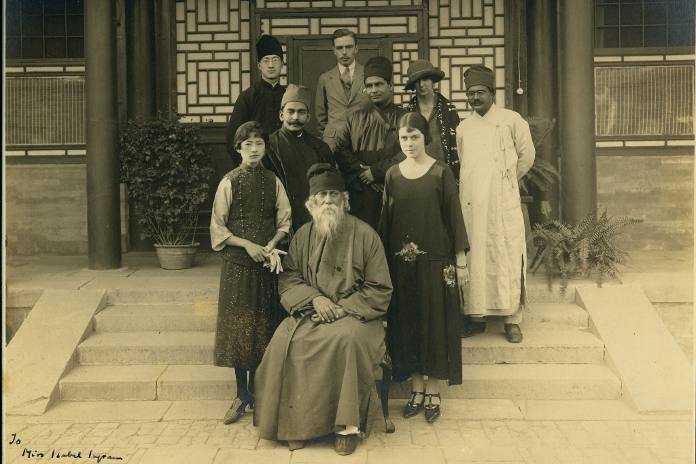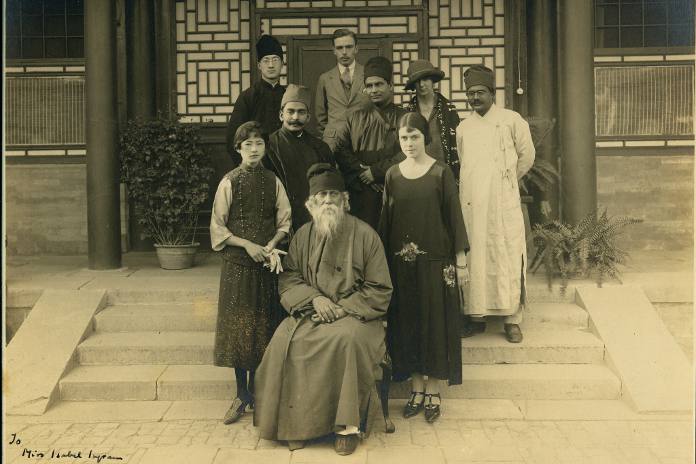 In my quest to find best inspirational and motivational Tagore quotes, I found one rare photo of Rabindranath Tagore [7 May 1861 – 7 August 1941] sitting with a group of people. The photo is said to be taken in 1924 when Tagore visited the Forbidden city in Beijing, China. I've posted the photo with due credit to the owner here.
It was quiet easy for me to pick the best motivational Tagore quotes as he had touched almost all human emotions in his poems. There are so many beautiful Tagore quotes to share with you. But this time I'm only posting the selected inspirational quotes.
India's national anthem, "Jana Gana Mana", is the first five stanzas of one of his poem written in Bengali. "Jana Gana Mana" adopted as India's national anthem on January 24, 1950. Interestingly the anthem set a Guinness world record recently when the song sung by 509,261 people in Gujarat, the homeland of prime minister Narendra Modi, at the opening of a Hindu temple.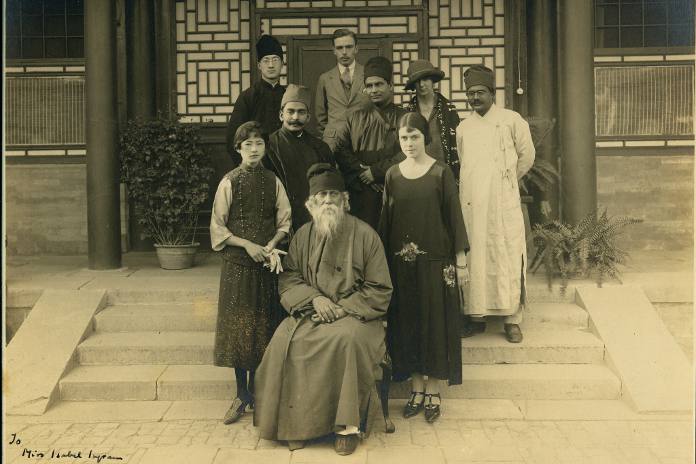 10 Best Motivational Tagore Quotes
"You can't cross the sea merely by standing and staring at the water." – Rabindranath Tagore
"Let me not pray to be sheltered from dangers, but to be fearless in facing them." – Rabindranath Tagore
"If you cry because the sun has gone out of your life, your tears will prevent you from seeing the stars." – Rabindranath Tagore
"Faith is the bird that feels the light and sings when the dawn is still dark." – Rabindranath Tagore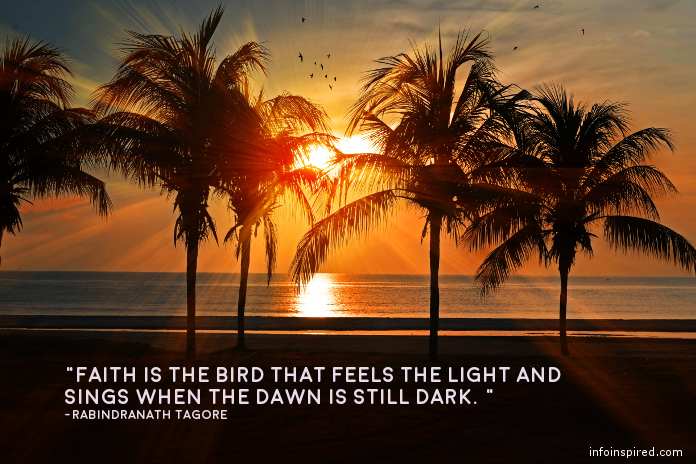 "Reach high, for stars lie hidden in you. Dream deep, for every dream precedes the goal." – Rabindranath Tagore
"A mind all logic is like a knife all blade. It makes the hand bleed that uses it." – Rabindranath Tagore
"The water in a vessel is sparkling; the water in the sea is dark. The small truth has words which are clear; the great truth has great silence." – Rabindranath Tagore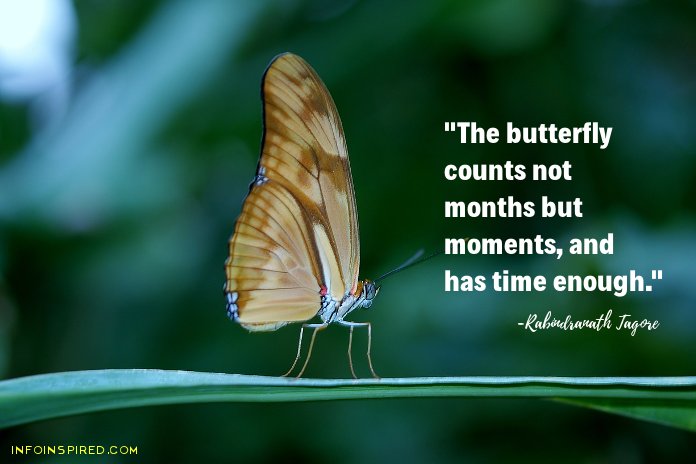 "The butterfly counts not months but moments, and has time enough." – Rabindranath Tagore
"Everything comes to us that belongs to us if we create the capacity to receive it." – Rabindranath Tagore
"He who wants to do good knocks at the gate: he who loves finds the door open." – Rabindranath Tagore