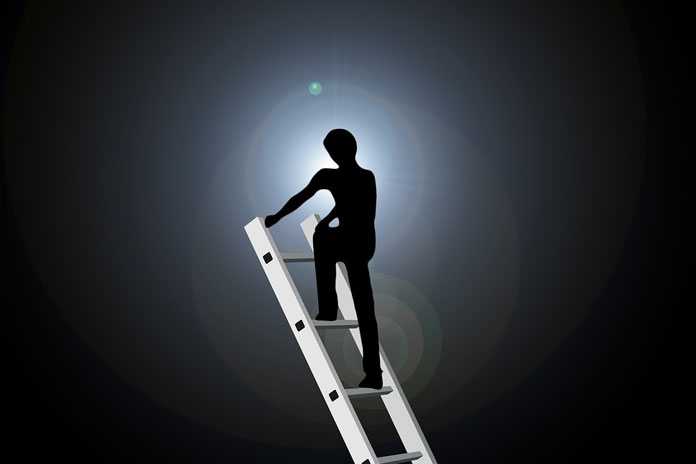 Success is always on our doorstep. We are not seeing it because of the fear of failure. One must overcome his fear of failure in order to achieve certain level of success in life. Here is 10 powerful inspirational quotes about life for success. Overcome your fear and achieve greater success in your life. You are unstoppable.
Throw away all the negative thoughts of failure from your mind and fill it with full of confidence. You can rebuild your lost confidence. If you cannot do this at your own you need something or someone to fill you with great confidence and motivation. At this juncture you will find the below 10 Inspirational Quotes About Life very useful. A collection of power packed inspirational quotes about life for your success!
Ten Inspirational Quotes About Life for Success
There is no chance, no destiny, no fate, that can hinder or control the firm resolve of a determined soul- Ella Wheeler Wilcox

A river cuts through rock, not because of its power, but because of its persistence. – James N. Watkins.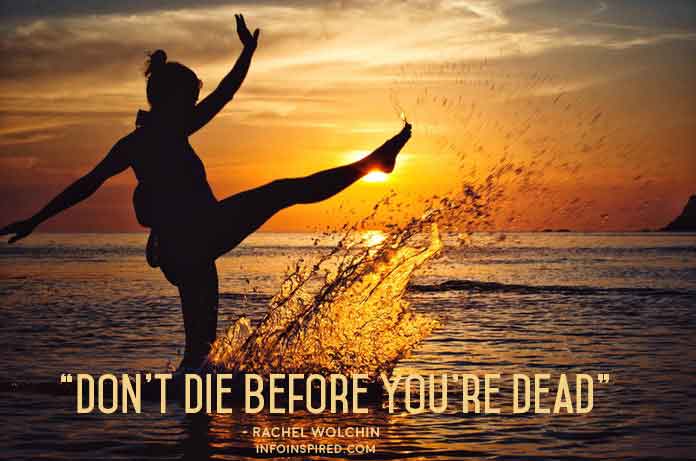 Don't die before you're dead – Rachel Wolchin

Success is walking from failure to failure with no loss of enthusiasm. – Winston Churchill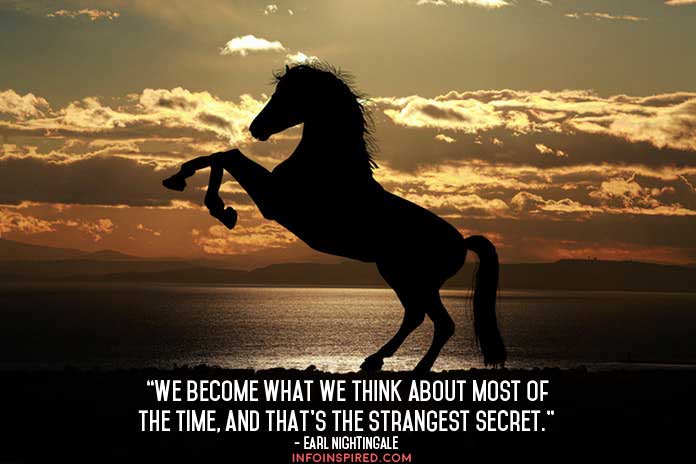 We become what we think about most of the time, and that's the strangest secret. – Earl Nightingale

Everything You've Ever Wanted Is On The Other Side Of Fear – George Addair

Think Big And Don't Listen To People Who Tell You It Can't Be Done. Life's Too Short To Think Small- Tim Ferriss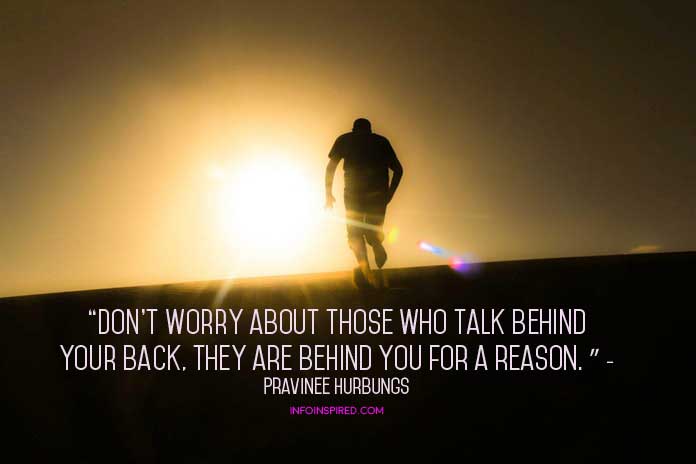 Don't worry about those who talk behind your back, they are behind you for a reason. ― Pravinee Hurbungs

I Am Thankful For All Of Those Who Said, "No" To Me. It's Because Of Them I'm Doing It Myself.- Albert Einstein
Similar Reading: 15 Failure to Success Inspirational Quotes
Conclusion
When you are going to attend some important meeting and your confidence level is low, go through these quotes. You will see the difference. It can change you.
I've gone through such situations and I personally experienced the difference. We need motivation. It can change us dramatically. Kick start your day with some highly motivational thoughts about life and success.
You have great potential. You must realise it. Normally the people surrounding you can inject negativity in you willingly or unwillingly. They may try to convince you why you can't do something. Your mind will succumbed to it and you are supposed to fail.
So keep away from negative people. Success is on your way!