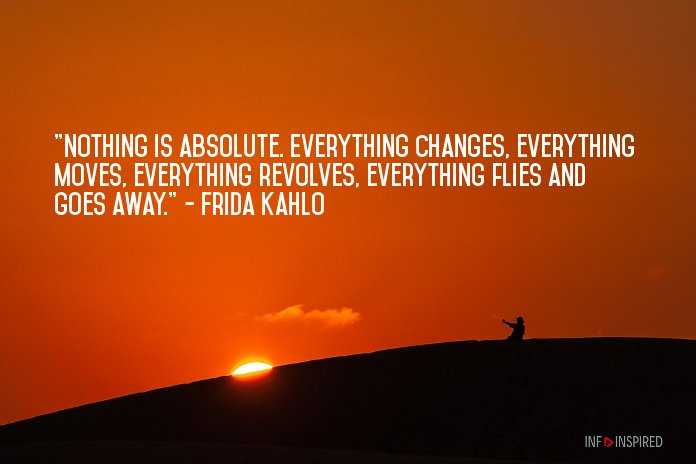 Below you can find selected 15 highly inspiring quotes from famous painters like Vincent van Gogh, Leonardo da Vinci, Raja Ravi Varma, Claude Monet, Pablo Picasso etc. Don't be mistaken that the quotes are only for those who are interested in painting. The below highly inspiring quotes are for all sorts of people.
If you are my regular reader you may by now realised that I'm frequently posting picture quotes and other inspiring quotes on this blog for inspiring and motivating my readers as well as for my own motivation. Sometimes after a tiring blog session related to own blog issues and content writing, I myself heavily got indulged in lots of quotes most of them are inspirational.
I have noted down few of them that highly inspired me. The below highly inspiring quotes are from few of the famous and most celebrated painters from all over the world.
You may also like: Best Quotes from Crime Writers
15 Selected Highly Inspiring Quotes from Famous Painters
"There is no failure. It's only un-finished success." – Raja Ravi Varma
"If you hear a voice within you saying, "You are not a painter, "then by all means paint… and that voice will be silenced." – Vincent van Gogh
"I am always doing that which I cannot do, in order that I may learn how to do it." – Pablo Picasso
"What would life be if we had no courage to attempt anything?" – Vincent van Gogh
"One must work and dare if one really wants to live." – Vincent van Gogh
"I have been impressed with the urgency of doing. Knowing is not enough; we must apply. Being willing is not enough; we must do." – Leonardo da Vinci
"The greatest danger for most of us is not that our aim is too high and we miss it, but that it is too low and we reach it." – Michelangelo
"He who follows another will never overtake him." – Michelangelo
"Everything alters me, but nothing changes me." – Salvador Dalí
"Nothing is absolute. Everything changes, everything moves, everything revolves, everything flies and goes away." – Frida Kahlo
"To me the most important thing is the sense of going on. You know how beautiful things are when you're travelling." – Edward Hopper
"There are always flowers for those who want to see them." – Henri Matisse
"As soon as I put my foot on Indian soil, my painting underwent a change not only in subject and spirit but in technique." – Amrita Sher-Gil
"It's on the strength of observation and reflection that one finds a way. So we must dig and delve unceasingly." – Claude Monet
"Genius is the ability to renew one's emotions in daily experience." – Paul Cezanne
Conclusion
Hope you enjoyed the stay here. As I told you above I've gone through several inspiring quotes of famous painters most recently. It all started when I happen to visit a modern art promotional website run by Ministry of Culture, Govt. of India. Actually I was checking for the paintings of Amrita Sher-Gil, who was a genius in modern art. More similar quotes are in the pipe line. I will try to post few more highly inspiring quotes from famous painters in a later post.