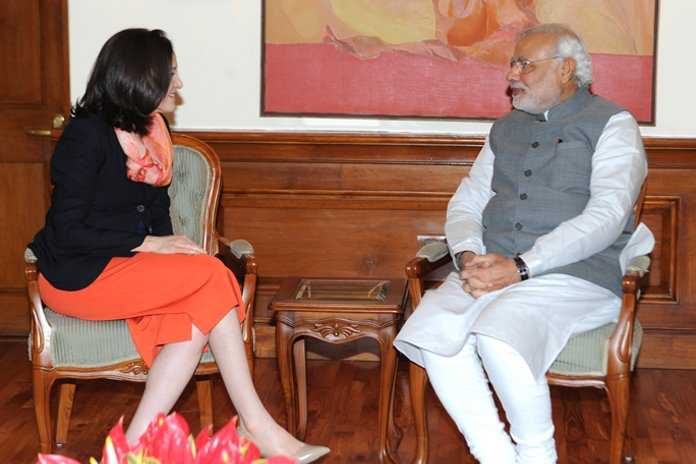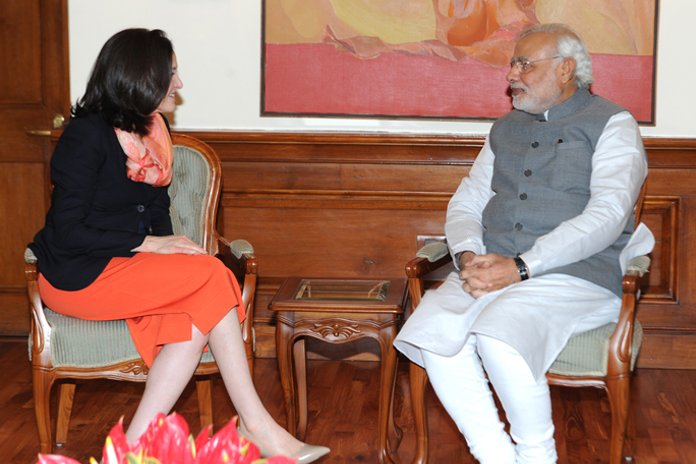 The aura of Steve Jobs' Stanford University Commencement Speech, which he made more than a decade ago still continues. After watching his commencement speech on YouTube, I started the habit of either reading the transcripts or watching the recorded video of commencement speeches delivered by known celebrities at various famous universities' graduation ceremonies. The recent one in this line is from Facebook COO, Sheryl Sandberg's commencement speeche at Virginia Tech. In this post you can find 10 Best Sheryl Sandberg Quotes from her Commencement Speech she made at Virginia Tech.
Before joining to Facebook Sheryl Sandberg had worked as India Division Health Team & Research Assistant at World Bank and was VP, Online Sales & Operations at Google. She co-authored a book with Nell Scovel titled "Lean In: Women, Work, and the Will to Lead". This book has found a place in the best selling list and more than 2.5 million originals of this book has been sold.
Below are the best Sheryl Sandberg Quotes from the Commencement Speech she made. Most of her speech revolved around collective resilience.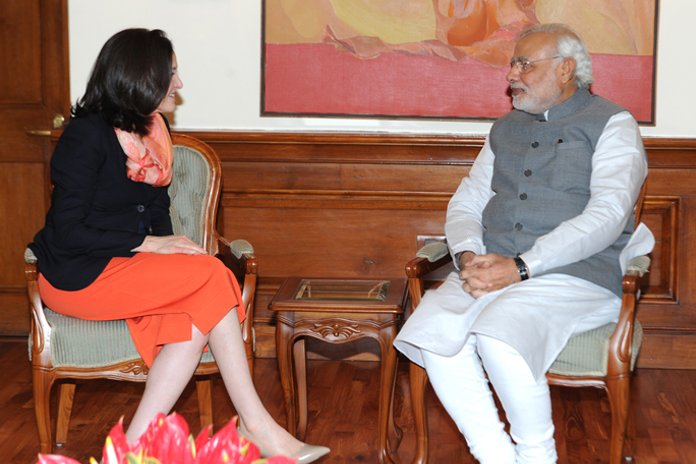 Below are the 10 Best Sheryl Sandberg Quotes
1. "All of you faced challenges. disappointment, heartache, loss, illness – all of these are so personal when they strike – but they are also so universal."
2. "You know that life can turn in an instant. And you know what it means to come together, to pull together, to grieve together, but, ultimately, to overcome together."
3. "The most important thing I learned is that we are not born with a certain amount of resilience. It is a muscle, and that means we can build it. We build resilience into ourselves. We build resilience into the people we love. And we build it together, as a community. That's called "collective resilience."
4. "Nearly 30 years ago, a very talented young man made it from a very underprivileged background all the way to college, but then he didn't finish. And when he dropped out, he said, "If only I had my posse with me, I would have graduated." That insight led an amazing woman named Deborah Bial to create the Posse Foundation."
5. "You want to completely silence a room? Say you have cancer, that your father went to jail, that you just lost your job. We retreat into silence just when we need each other the most."
6. "If you are in someone's posse, don't just offer to help in a generic way…When my friend's son was sick in the hospital, a friend texted him and said, "What do you not want on a burger?" … You don't have to do something huge. You don't have to wait for someone to tell you exactly what they need."
7. "An important way you can serve and lead is by helping build resilience in the world. We have a responsibility to help families and communities become more resilient – because none of us get through anything alone. We get through it together."
8. "When tragedy or disappointment strike, know that deep inside you, you have the ability to get through anything. I promise you do. As the saying goes, we are more vulnerable than we ever thought, but we are stronger than we ever imagined."
9. "Build resilient organisations. Speak up when you see injustice. Lend your time and your passion to the causes that matter."
10. "My New Year's resolution last year was to write down three moments of joy before I went to bed each night. This very simple thing has changed my life."
If you think the above Best Sheryl Sandberg Quotes worth a sharing, feel free to use the social sharing buttons below.