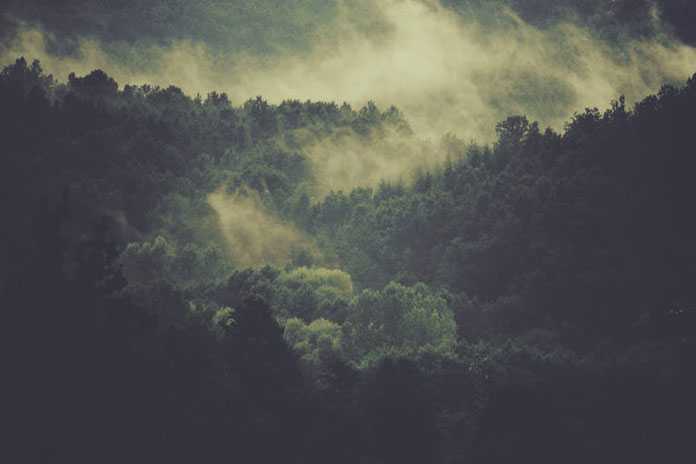 Reading John Muir's books can greatly inspire you and evoke your love to nature. Here is twenty Awe Inspiring John Muir Quotes related to the hidden beauty of mountains and forests.
John Muir was very fond of mountains and wilderness and his love to the nature is well depicted in his books, letters and essays. It's a pleasant journey itself to go through his books where he beautifully describing his adventures in nature.
John Muir (1838 – 1914) was a famous Scottish-American Naturalist, Conservationist Author, Environmental philosopher who had greatly contributed to the early preservation of wilderness in the United States.
Similar Quotes: 15 Rain Inspired Love, Emotional and Funny Quotes
I dedicate the below awe inspiring John Muir Quotes to all my readers who love nature and travel to the wilderness.
Awe Inspiring John Muir Quotes for Travel Aficionados
"Tracing rivers to their fountains makes the most charming of travels."
"The colours and cloud furniture of the sky are ever inspiring through all sorts of weather."
"It seems as if surely we must at length reach the very paradise of the poets, the abode of the blessed."
"The power of imagination makes us infinite"
"Now I shall have another baptism. I will bathe in the high sky, among cool wind-waves from the snow."
"The mountains are fountains not only of rivers and fertile soil, but of men. Therefore we are all, in some sense, mountaineers, and going to the mountains is going home."
"The mountains are calling and I must go."
"And into the forest I go, to lose my mind and find my soul."
"I might learn to live like the wild animals, gleaning nourishment here and there from seeds, berries, etc., sauntering and climbing in joyful independence of money or baggage."
"The difficulties that seemed so formidable at a distance would vanish as we went on."
"The stars shone brighter; coons, coyotes, and owls stirred the silence here and there, while crickets and hylas made a cheerful, continuous music, so fitting and full that it seemed a part of the very body of the night."
"But the colours, the living, rejoicing colours, chanting morning and evening in chorus to heaven! Whose brush or pencil, however lovingly inspired, can give us these?"
"The sun shines not on us but in us."
"When I was a boy in Scotland I was fond of everything that was wild, and all my life I've been growing fonder and fonder of wild places and wild creatures."
"Of all the paths you take in life, make sure a few of them are dirt."
"And in the inspiring morning light all are so fresh and rosy-looking that they seem new-born; as if, like the quick-growing crimson snow plants of the California woods, they had just sprung up, hatched by the warm, brooding, motherly weather."
"Nature is a good mother, and sees well to the clothing of her many bairns – birds with smoothly imbricated feathers, beetles with shining jackets, and bears with shaggy furs."
"In the eternal youth of nature, you may renew your own.
"Between every two pines is a doorway to a new world."
"But in every walk with nature one receives far more than he seeks."
Conclusion
Hope you liked the above awe inspiring John Muir Quotes. Thanks for the stay!