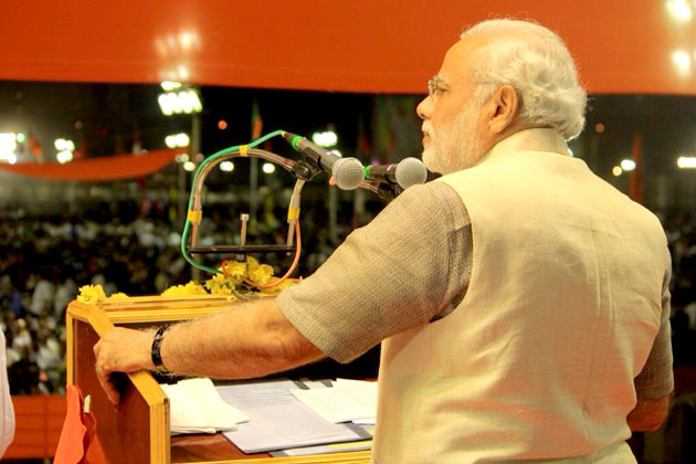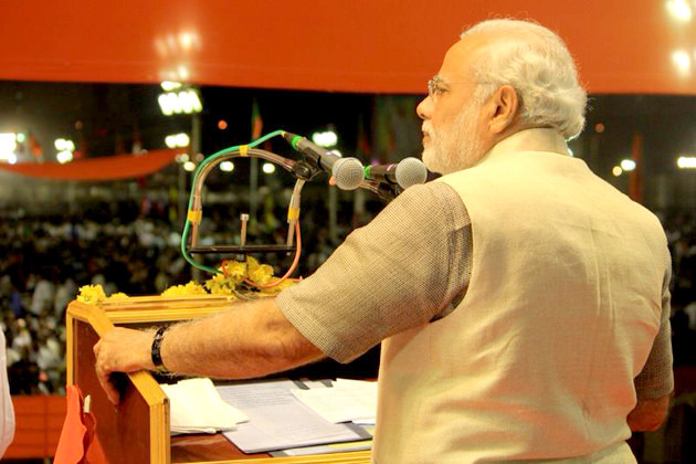 Narendra Modi, the current Prime Minister of India, is now one of the prime figure in Indian Politics. Before going to the best motivating Narendra Modi quotes, below are few facts about Narendra Modi, the powerful prime minister of India.
Narendra Modi lead the NDA, his party lead coalition, to convincingly won the 2014 general elections. In this election his party had seen a tremendous rise in vote banks in several states across the country and became the first single party who won the general elections by its own after the 1984 election.
Modi was in the forefront of BJP's election campaign which was crucial in BJP's historic win. His popularity still continues. Before elected to parliament he was the chief minister of Gujarat. He was seen often mentioning his childhood days memories associated with his tea selling at Vadnagar Railway station along with his father.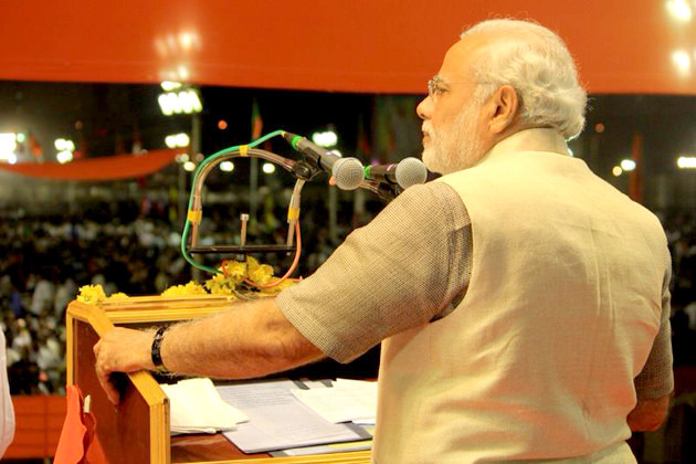 P.M. Modi is a hardworking politician. He travels all over the world to build new relations with the world order. Though he is busy, he find time to interact with people and lots of his speeches are motivational. I've picked some of the inspiring and motivating Narendra Modi quotes and you can find it below.
15 Motivating Narendra Modi Quotes
"Each of has a natural instinct to rise like a flame. Lets nurture that instinct." – Narendra Modi
"Mind is never a problem. Mindset is." – Narendra Modi
"Hard work never brings fatigue. It brings satisfaction." – Narendra Modi
"Once we decide we have to do something, we can go miles ahead." – Narendra Modi
"Each one of us has both; good and evil virtues. Those who decide to focus on the good ones succeed in life." – Narendra Modi
"Only those who keep walking get sweet returns… look at the sun's perseverance- dynamic & always on the move, never dormant…. hence keep moving." – Narendra Modi
"With the gun you can make the earth red but if you have a plough you can make the earth green." – Narendra Modi
"Everyone has power to dream. But dreams should be turned into resolutions. Never allow any idea to die." – Narendra Modi
"To see the divine in all things, to harness self and the ego in the service of the poorest and weakest, so that we find the greater truth, that is the essence of all religions." – Narendra Modi
"You can see the change you want to, be what you want be." – Narendra Modi
India Centric Quotes of P.M. Modi
"The world used to think we are a land of snake charmers and black magic. But our youth has surprised the world with its IT skills. I dream of a digital India." – Narendra Modi
"India is a youthful country. A country with such a major percentage of youth has the capability to change not only its own, but the fate of the entire world." – Narendra Modi
"It is my absolute belief that Indians have unlimited talent. I have no doubt about our capabilities." – Narendra Modi
"No one can question the talent of India's youth after the success of the Mars Mission. Everything indigenous!" – Narendra Modi
"We walk together, we move together, we think together, we resolve together, and together we take this country forward." – Narendra Modi