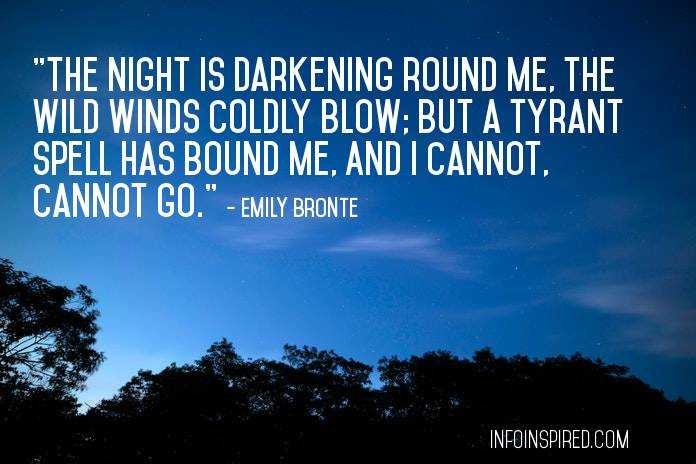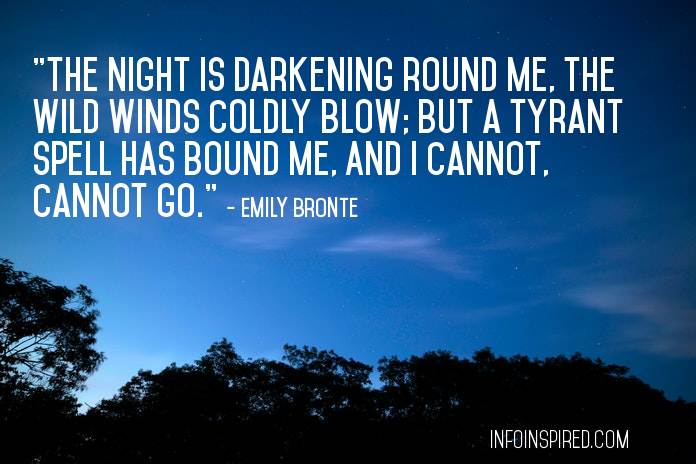 The below Emily Bronte Quotes on love and passion carry the emotion in its wildest form. They are some of the best quotes in this line which I have come across recently. It generate some different mood deep inside our heart. Emily has written only one Novel in her short span of life time. That's an evergreen classic novel!
Emily Bronte, the British Novelist, is famous for her one and only novel Wuthering Heights which published in December 1847. She published the novel under the pseudonym Ellis Bell. Soon after publishing her first novel she became ill and succumbed to tuberculosis on December 19, 1848. She was just 30 at that time. Her novel is considered as one of the classic of English Literature. This wild and passionate story is highly praised by readers from all around the world.
After going through the below wild quotes on love and passion, if you think, you want a mood shift, check our other love quotes.
I have already posted few cool quotes related to love and relation like rain inspired love quotes, attractive picture love quotes and similar categories on this site.
Quotes on Love and Passion from Emily Bronte, Author of Wuthering Heights
"A good heart will help you to a bonny face, my lad and a bad one will turn the bonniest into something worse than ugly." – Emily Bronte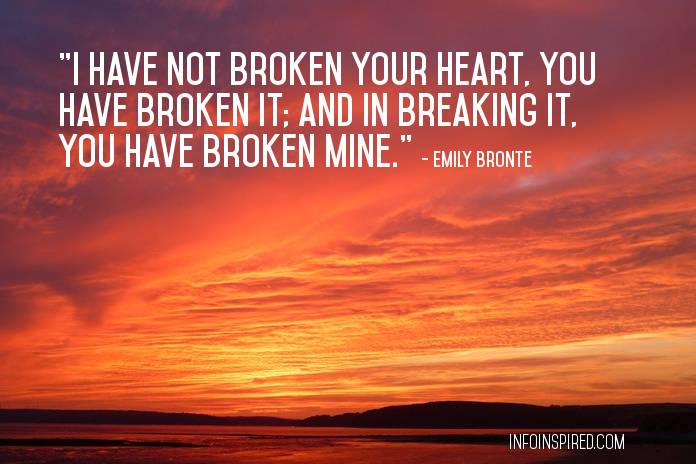 "I have dreamed in my life, dreams that have stayed with me ever after, and changed my ideas; they have gone through and through me, like wine through water, and altered the colour of my mind." – Emily Bronte
"If you ever looked at me once with what I know is in you, I would be your slave." – Emily Bronte
"I will walk where my own nature would be leading." – Emily Bronte
"He shall never know I love him, and that, not because he's handsome, but because he's more myself than I am. Whatever our souls are made out of, his and mine are the same." – Emily Bronte
"I love the ground under his feet, and the air over his head, and everything he touches and every word he says. I love all his looks, and all his actions and him entirely and all together." – Emily Bronte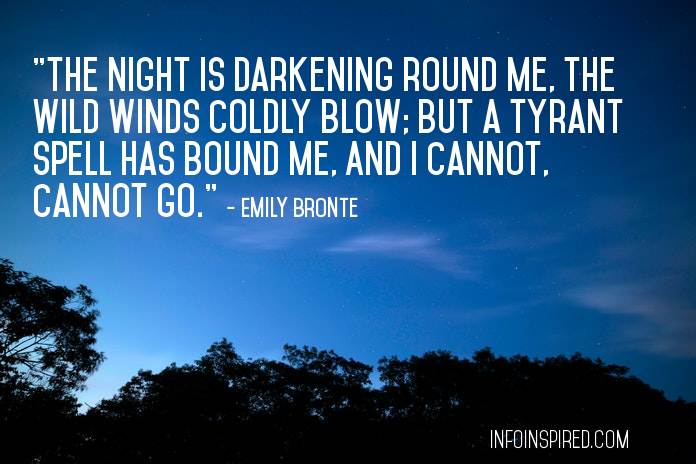 "You fight against that devil for love as long as you may; when the time comes, not all the angels in heaven shall save him." – Emily Bronte
"I never told my love vocally; still, if looks have language, the merest idiot might have guessed I was over head and ears." – Emily Bronte
How you feel after reading this Emily Bronte quotes on love and passion?