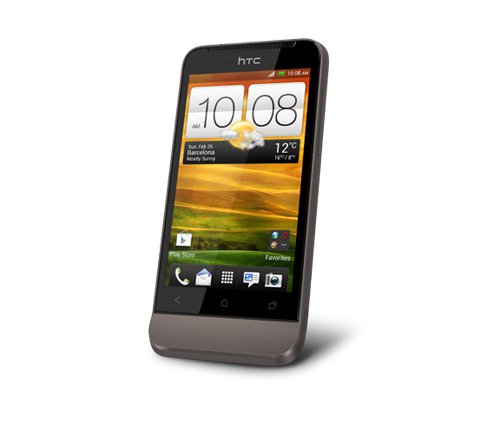 Today I rooted my HTC One V that without much ado. I didn't find any problem during the rooting of my phone. The main reason behind the rooting is the Android ICS version this phone has. HTC has no plan to provide Android Jelly Bean to their this medium range phone. So the only option left with me is to go with any of the customized versions available. So rooting will enable you to get the Android Jelly Bean flavor on to your HTC One V. I have only done the rooting part of my HTC One V. So flashing custom ROM on HTC One V will follow up.
Important Note
Charge the phone fully. At least 80% battery charge is required.
If power failure is the norm of the day in your area use of a Windows running laptop is suggested that also with full battery back up. So in case of power failure you can continue with the rooting and save the phone from bricking.
Take a complete back up of your apps and settings on your phone. You can sync your contacts to Gmail. To back up apps try apps like Helium. Backup the things you think important. You can back up call logs and SMS with relevant apps.
This is important because unlocking bootloader of your phone will result a factory reset.
Waring!
By rooting you will lost the warranty of your phone. If anything went wrong during the process your phone may got bricked. So follow this tutorial at your own risk.
How to Root HTC One V Successfully – Complete Guide
The rooting process of HTC One V involves three steps. Unlocking the bootloader, Install ClockworkMod Recovery and then rooting. Unlocking bootloader may consume the majority of the time required for rooting. The rooting part of HTC One V is very simple and quick. First let us see how to unlock HTC One V Bootloader.
Procedure to Unlock HTC One V Bootloader
Go to HTCdev and register  for an account.
Then select your device on the site. You may not find your device in the list. So choose "All other supported models". Click on "Begin unlock boot loader" button and accept all the legal options.
Download the files under required resources on the right. The files include "Google Android SDK zip", "Java Runtime Environment", and "HTC Sync". Install  "Java Runtime Environment", and "HTC Sync". Unzip the zip file.
Note:
During the process of unlocking and also rooting, few times HTC Sync may automatically open on your computer. Just exit it from the task bar menu icon. Right click to exit.
After installing the above, now follow the online instructions on HTCdev site to unlock your HTC One V bootloader. The instructions are pretty simple and illustrated with images. Strictly adhere to the guidelines there. You will get the Unlock_code.bin file as an email attachment. Download it and continue following the instruction.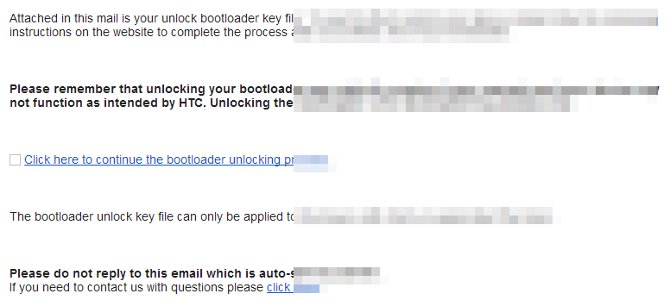 Hope you have successfully unloacked your HTC One V Bootloader. Now we need to install ClockworkMod Recovery.
How to Install ClockworkMod Recovery on HTC One V
Make sure that USB debugging is enabled from Settings >Developer Options > USB debugging.
We are rooting the HTC One International GSM phone that comes with a SIM card. Download recovery-clockwork-5.8.4.5-primou.img from ClockworkMod's index of recoveries. Hope you may have already crated a folder as per the instruction on the HTCdev site, i.e. C:\Android. Copy the above file to this folder.
Reboot the phone into bootloader. To do that long press the power key on top of the phone then select restart. Hold down the volume down key while restarting. This will make the device start to in Bootloader mode. Select Fastboot and connect the USB cable.
Open command prompt (the same way you opened during unlocking your HTC One Bootloader as per the instructions on HTCdev site) and navigate to the folder where you installed SDK Tools i.e., C:\Android and type the below command.
fastboot flash recovery recovery-clockwork-5.8.4.5-primou.img
Now reboot the phone back in to the bootloader to see the new recovery.
Finally Root HTC One V – How to
You need the SuperSU Superuser access management tool for this purpose. It is available on XDA Developers site. You can see both the Google Play link and ZIP file link. Download the zip file "UPDATE-SuperSU-v1.51.zip". This file is a must to smoothly root your HTC One V and install the SuperSU app. It's quick. Place this file on your SD card.
Once again restart your phone into HBOOT. Then select Recovery. Choose the install zip from sdcard>choose zip from sdcard and select UPDATE-SuperSU-v1.51.zip.
Reboot the phone. Your HTC One V is now rooted! You can see the SuperSU app installed on the app drawer.
Install custom ROMs and powerful apps for rooted phone to get a new experience from your phone!