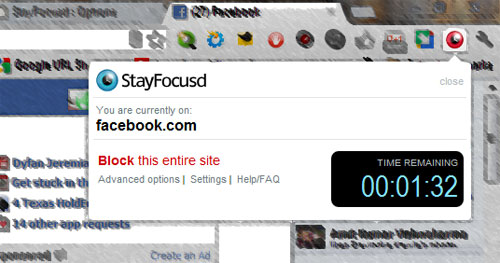 Wanna self impose a time restriction on your browsing? On Google Chrome there is a plugin. First of all let me clear about one thing. StayFocusd is a productivity extension for Chrome.
One important thing. In order to get better result from StayFocusd you may need to uninstall other browsers present on your Computer. Why?
It's because StayFocusd helps you limit your browsing time on time wasting websites on Google Chrome. If you have other browsers installed, you can't control yourself accessing the restricted sites on that browser.
The reason to uninstall other browser to impose a time restriction on your browsing seems weird, right?
If you don't want to uninstall other browsers, you may remove the browser shortcut from desktop, start menu, taskbar etc. and thus control yourself from opening other browsers.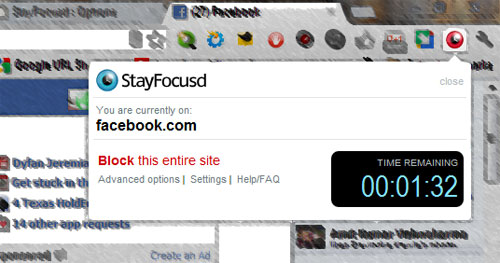 More about StayFocusd:
Every day we spend few hours online. We visit Facebook, Twitter, News Sites, Play Games etc. We are normally forgetting the hours spending online. Sometimes your browsing last for several hours. What happens? It severely affect your productivity. No matter what type of work you are doing.
In my case I'm doing blogging. I need to focus on blogging for several hours a day to get good traffic (site visitors) and thus some earning for running this site and of course for my bread and butter. Normally, in my case, I spend  unintentionally daily 3-4 hours on Facebook and browsing some regional news sites.
If I can self impose a time restriction on browsing these sites, it will surely increase my productivity. It happens to everybody. We forget the time we spend on social networks like Facebook.
StayFocusd comes in handy here. It blocks the sites you set after passing the pre-set time. Install StayFocusd on your Google Chrome browser from Chrome Web Store.
Link : Install StayFocusd
How to Impose a Time Restriction on Your Browsing using StayFocusd?
Click on the StayFocusd icon that is visible just right on your browser's address bar. You can block the active site from the Popup that appears. From the popup go to "options". There you can set the time you want to access the blocked sites. For example if you set the "Maximum Time Allowed Per Day" to 60 minutes, you can only browse all the blocked sites cumulatively for one hour. The rest of the day the sites can't be accessed. So what to do? Once set it's set. You can't revert back it. For making any changes you need to wait for the next day. Otherwise you need to uninstall the extension and re install it as it is not suggestible. If you do this there is no meaning for using this extension.
Go to the sites that tempt you and block it using StayFocusd. So that you can limit the time you use these websites and you can be more productive. The settings page also have useful options like Active Days, Reset Time etc. Try StayFocusd as it's free and increase your productivity. It's simple to use. You will be familiar with StayFocusd instantly. Try it today.