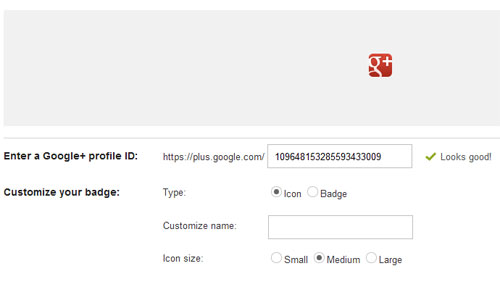 This tutorial will definitely work as I have applied it on my few running blogs and on all of them it worked fine. I have followed the below method to show my photo next to my articles in Google Search. I think this will help you to get more clicks if you have high search impression but low clicks on Google. Also note if you have multiple blog with one Google+ Profile, you can use this same method to show your profile image in searches for each and every blog. You can see same profile image for multiple blogs in searches (if Google approved your profile). Now to the steps. You are only three steps away to get this awesome feature works.
First make sure that you have;
About Me" page on Blog – The page where you detail your biographical info. Almost all blogs have such a page. Create one if you haven't created already.
Google+ Profile with your profile photo (preferred image size : 250×250) – If not create one at https://plus.google.com.
Google+ Profile Button / Badge on your Blog Sidebar or Footer – After completing step 2 you can get official Google+ Profile button or badge. You can create Google+ Profile button once you have successfully signed in to Google+. To create Google+ Profile button or widget go to here and enter your Google+ Profile ID in the required field. To get Google+ Profile ID click on Profile on the left panel on Google+. Copy the ID from your browser address bar. You only need to copy the numbers. Make necessary settings (see the screenshot below) and copy the code provided and paste it on your blog sidebar or footer widget.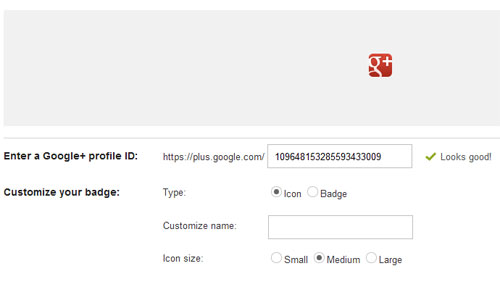 After fulfilling each and every above requirement connect the accounts. It's just simple. Edit your blog "About Me" page and add this code at the end.
<a title="Your Name" href="https://plus.google.com/109648153285593433009″ rel="me">Google+</a>
Change "Your Name" with your Profile Name and also change the Profile ID. Then go to Google+ and edit your Google+ Profile. Click Profile on the left panel and click "Edit Profile" on top. Click "Other profiles" and add blog URL of your "About Me" page. See the screenshot below. Also click on "Links" and link your website too.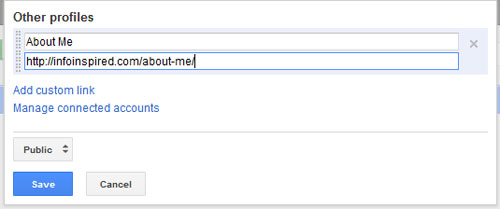 Update: This service discontinued that makes rest of this articles invalid!
That's all. Now to check whether you have done all profile image showing tips properly check it on Google Webmaster Tool. Use the  Rich Snippets Testing Tool from Google. There enter your web page URL and click preview.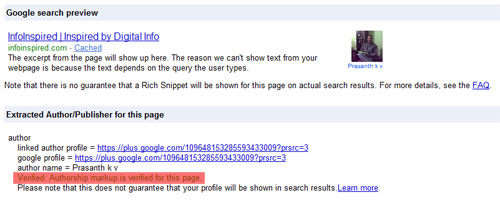 If every thing OK you can see the preview with your image thumbnail as shown above. It may take few more days to appear your photos on Google Searches along the side of your articles.