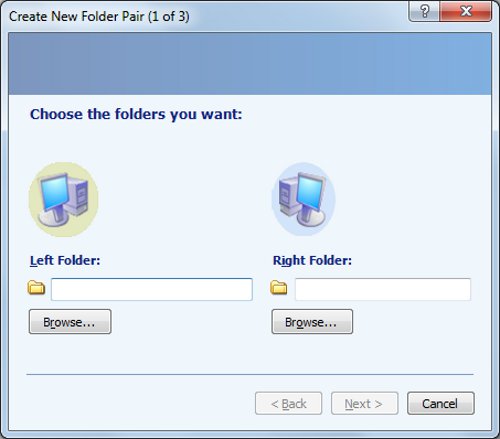 I often use SyncToy to make quick backup of my entire folder sizes 5-6 GB. With this application I can make the back up to an external storage device in a flash! Believe me, it takes few seconds to complete the back up. Why and how SyncToy can make the back up from PC to USB so fast? Read on. I will explain why the back up is so fast and how to set up it.
Use SyncToy to Make Quick Backup. SyncToy is a free backup and sharing tool from Microsoft for Windows users. Taking backup is a pain for many as it requires a lot of time and patience. Still keeping a backup of your files and folders is a must.
At times in situations like hard disk failure it comes in handy. Copy and paste your folders to external storage device like flash drives may take lots of time. You can significantly reduce the time if you only copy the changes you have made to your files before your last backup. This is what SyncToy can intelligently do for you.
Suppose you had created a folder named "CompanyA" and saved lots of files inside this folder. Normally how you back up this folder to a USB Flash Drive? You simply copy and paste the folder to your external drive.
Again suppose if there is another folder named "Company B" same way you copy the folder. Your backup is ready.
Next time, the same day or at some other point of time, you may again want to take backup because you have made some changes to your files or created new files.
What you will do? Will you again locate the folders and copy paste these folders to your external storage device? If so it will consume your's lots of time. Here you can use the power of Microsoft SyncToy. First time it copy all the files. Next time on wards it checks for updates and newly added files. Thus it can make your back up process lighting fast!
How to Use SyncToy to Make Quick Backup?
Here I'm sharing you the tips to set up Microsoft SyncToy 2.1 to quickly and intelligently to back up your files and folders to your external storage device.
Actually SyncToy 2.1 synchronizes your folders and updates the folder you set up.
Steps:
Install SyncToy 2.1 (it's free)
Start SyncToy 2.1 and click "Create New Folder Pair"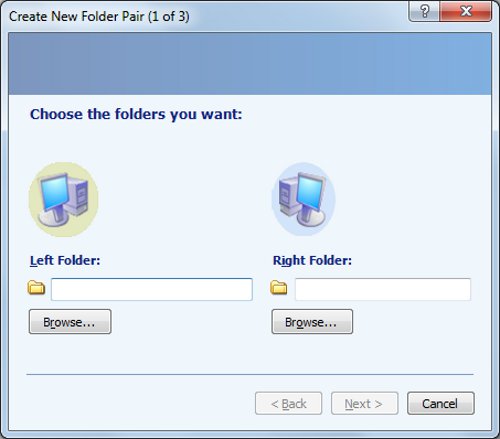 Click "Browse" under "Left Folder" and choose the folder which you want to take backup.
Click "Browse" under "Right Folder" and choose the location of a folder on your flash drive where to keep the backup.
Here in this example left folder to right folder means backup one folder from your hard disk to your external storage device.
Now click "Next" and choose an option. There are three options. I suggest "echo" but read carefully before picking an option.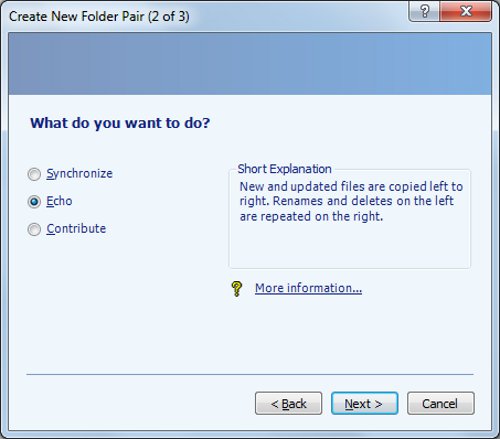 Click "Next" and give a Sync name to finish. Next time when you run SyncToy 2.1 you can see this name on the left side of the SyncToy window. Select it and "Run".
Likewise you can create as many folders as you wish to sync and run it to initiate a backup.
That means to take backup you just need to open SyncToy and select the Sync name you have created and click "Run". It backs up your folders in a flash. You need not worry about the backup anymore. All you can do within a comfortable window of SyncToy 2.1 with ease that also in a flash.
Share this tip with your friends.