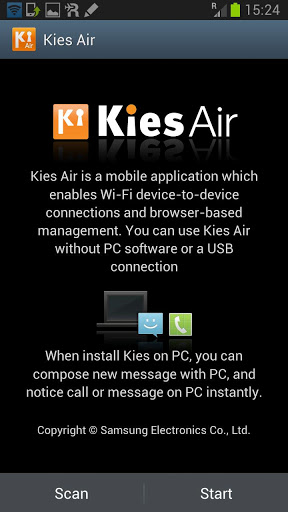 This quick tutorial is only applicable to Samsung Android Phones. You can transfer all types of files from your PC or Mac to your Samsung Android Phone Wirelessly. Samsung Air can do the magic for you. To transfer files using Samsung Kies Air you need WiFi connection. The easiest way to transfer videos, photos, ringtones etc. from your PC to your mobile device is by using Kies Air. Check the availability of this app on your device. If don't install this app from the Google Play.
Download : Kies Air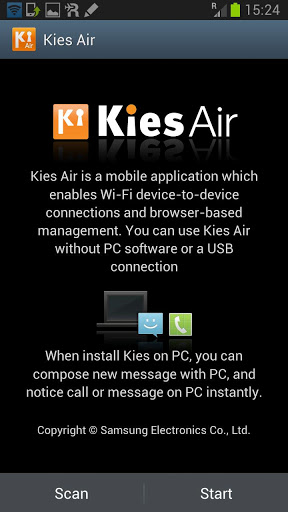 How to Wireleslly Send Media Files from PC to Samsung Android Supported Phones
Steps:
1. Start Kies Air on your phone. You need WiFi connection and your phone and computer must be on the same Wi-Fi network.
2.  Note the URL displayed by Kies Air and enter it in the address field of your computer's web browser and hit enter.
4. On your phone tap on Allow to grant access.
That's all. Now you can download or manage files from the web-based interface on your computer's browser. When you want to end the syncing secession, just touch Stop on the phone. This is the easiest way to connect your android phone with PC or Mac wirelessly and transfer all types of files. This is secure.
Follow InfoInspired for more android tutorial.