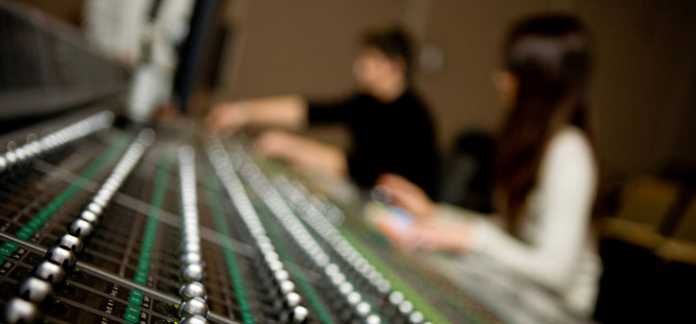 As part of doing some video tutorials for this site, which are being now available in our YouTube channel, I have experimented with few free sound editing software programs. I found Audacity the best among them. First, make the video tutorial without sound, Then use audacity to record sound while playing the video. Later you can add narration file you have created and downloaded from Audacity to your video tutorial with the help of any video editing software.
This is a very simple tutorial and I am giving you all the necessary steps to record, edit, mute, cut and enhance your narration by using Audacity. To spice up your experience at the end of the post, you can watch the video tutorial to learn Audacity.
Record Narration Using Audacity
Install Audacity from the source.
Open the program.
Click the record button.
Run your video for which you want to add narration and say narration using your microphone.
After completion of the recording, click the pause button. See the below screenshot to understand all the necessary buttons in Audacity to record and edit your narration.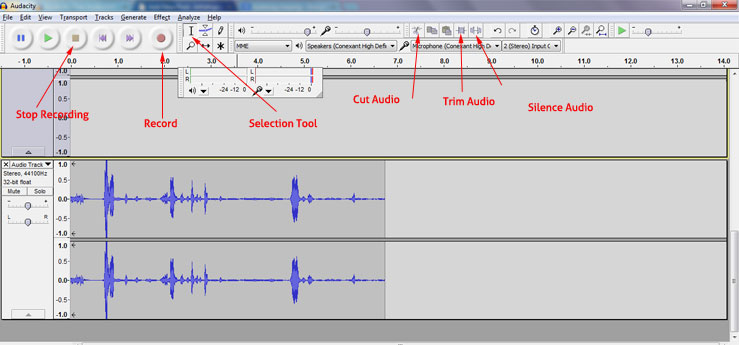 Edit Narration Using Audacity
First play the narration, you have just made.
To cut any part of the narration, select that portion using the selection tool and click "Cut audio" button.
To mute or silent any part of the narration, select that portion using the selection tool and click "Silence audio" button.
To trim out only the part of the narration, select the area and use the "Trim audio" tool.
The cut and silence audio functions are must

to edit

the narration. After settling with your editing enhance the audio using any of the effects.
Hope you learned the basic audio editing using Audacity, the best free audio editing program. See the quick video tutorial below.