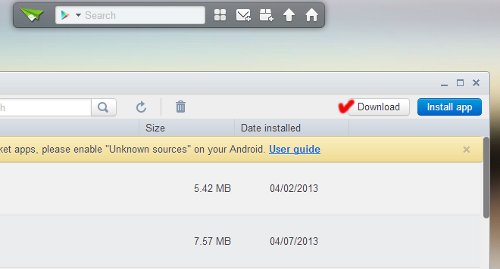 You can take complete back up of your android apps quickly on your PC. No need the PC Suite software of your phone installed on your PC for this back up. Also no need to connect your phone to your PC over USB cable. Then how to take a complete back up of all of your android apps on your PC? It is just simple. You should meet only one prime requirement. Your Android device and computer should be in the same Wi-Fi network. That's all. If you meet this, then install a powerful android app on your android smartphone. It's called AirDroid and it's free. AirDroid is not only for taking back up of your android apps. It is a better alternative to most PC suites to connect your android smartphone with PC. You can use AirDroid  free android app to manage your android phone from your PC over WiFi. You can download, delete, back up and restore apps. Similarly you can manage your other data on your phone from your computer. But in this post I am only explaining you how to take a full back up of your android apps on your PC. Follow this step by step android app back up and restore guide.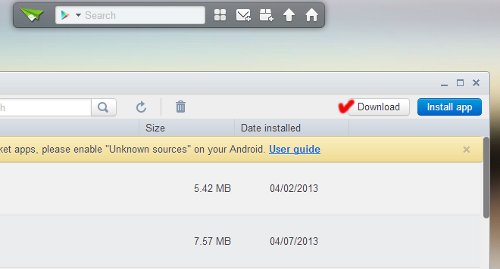 How to Take Android Apps Back up on PC
Install AirDroid on your phone.
Run the App. You will see a code.
Enter the code you received in step 2 on your browser.
Click the Apps icon to see all your installed android apps.
Select the apps you want to download and click download. See the above screenshot.
How to Restore Android Apps from PC to Phone
You can restore the android apps from PC to phone quickly. Click the icon "Speed upload" marked below.

Drag and drop the apps to restore from the downloaded location.
Share this tutorial with your friends if you liked. AirDroid is a completely free and must have android app.