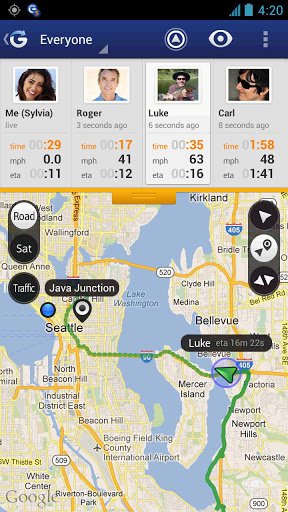 There are several occasions where we want to share our current location that also in real-time. When we are travelling to a distant place to meet our friend, we can share with him our current location and also our progress of journey. So that he can arrange the things like pick up, accommodation etc. before hand. There are several apps having real-time location sharing option. But here is a dedicated app for sharing your current location with friends. You can not only share your current location but also you can share the progress of your journey with others.
How to Share Your Progress of Travel with a Friend in Real-Time
Glympse is the one of the best free apps to share location with friends. It is up to you how long you want to share your location in real-time with the recipient. Because the app has settings where you can set time limits for sharing. Also you can share your location publicly on Facebook, Twitter, WhatsApp etc. or privately using text or E-mail. The person to whom with you shared your current location can see your progress on a map even without the need of Glympse.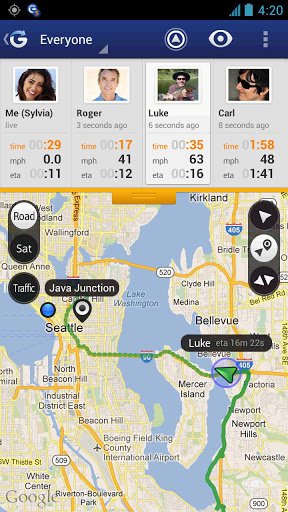 Steps to Share Your Location Live on a Map on Android
Hope you are already installed Glympse Android app.
Tap on "Send Glympse"
Select the service if you want to publicly share your location or select the contacts for private sharing.
Set the time limit, add message if necessary then pick destination.
Pick Destination – Here you can select the contacts from the list. For example, if you are going to meet your friend, select his contact number or set the destination on a Map.
Then tap Send.
That's all. Your recipient can view your location on a map using any web-enabled device.
No doubt Glympse is one of the best real-time location sharing app for Android.