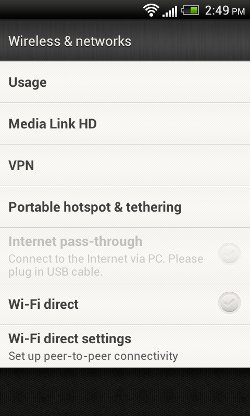 Smart phones are lifeless without a speedy data connection. If our phone is connected to internet you can use your phone for lots of useful purposes like making free internet calls, chat with Facebook friends, find lost phone etc. Also we can download numerous apps from Google Play or similar Android App Markets, get software updates etc. If you have data connection on your phone you may probably know how to share it with PC. You can do it via USB tethering or Bluetooth tethering. But in this tutorial we can see how to share your android phone's data connection with more than one phone or PC. It is it is the complete tutorial to use your phone as a portable Wi-Fi Hotspot to connect with multiple android phones or computer. Anyone can follow the below steps to easily share mobile data connection.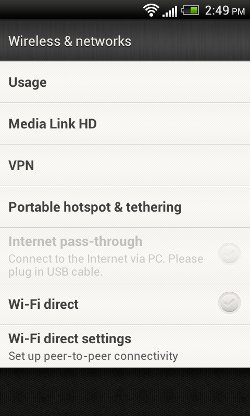 How to Share Android Phone Data Connection with Multiple Android Phones
The method is very simple and the feature is already built into your android device. I think the number of devices thus you can connect is limited to 8.
Steps to Enable Portable Wi-Fi Hotspot on Android Smartphone.
On your phone go to Settings from the home screen.
Under Wireless & networks option tap More.
See the Tethering & portable hotspot option.
Click the check mark against Portable Wi-Fi hotspot.
That's all. After a while your phone starts broadcasting its Wi-Fi network name (SSID)
Needless to say you must un-check Portable Wi-Fi hotspot to stop sharing your mobile data connection.
Important Note:
To avail this feature you may need to pay additional data charges. Also there may be restrictions too. So check with your carrier. But also there are certain apps like FoxFi that you can use to overcome this restriction. But do it at your own risk.