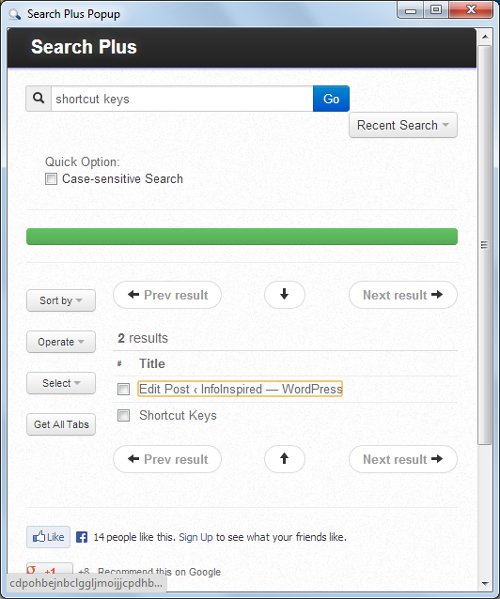 Normally we use the Cntrl+F shortcut to find something on the active web page. With this shortcut key you can only search the active tab or window. But we can search through all the opened tabs in Chrome at once. A complete opened tab search in the Chrome web browser can be done with ease.
I am sure about one thing. You may ask why and when such a search is required? We open loads of websites for different purposes. Suppose you have already gone through some interesting article or video on an opened tab. Later you forgot on which site you find that topic. If the number of websites opened in different tabs is more than 15, it is time taking to find the topic. It is not necessary to go to all tabs to find the topic. If you know the title of the video you were watching or the text in the article you were reading, you can use it to find the respective website. How?
To search through all the opened tabs or web pages in Chrome, you need to install a handy extension. It is called Search Plus. In a real sense, it is a search booster for the default Chrome search.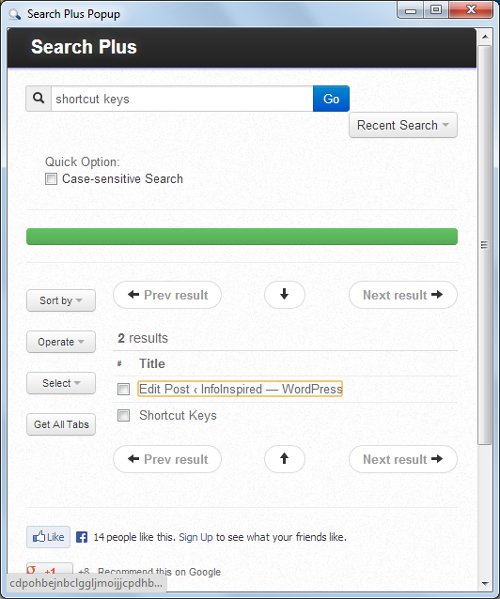 How to Use Search Plus?
Install Search Plus search booster from Chrome Webstore. Download Search Plus.
After installation it will add the add-on icon just right side of the address bar.
When you want to search through loads of tabs, click on the icon and on the popup window that appear, enter your search key word and click on "Go".
Search Plus will find the tab or tabs. It will provide you link to the page you are searching. Click on the link will take you to the tab. It will not open the web page again.
It's very cool, right?
Also you can set a shortcut key to this tool. Right click on the shortcut icon and click on "Options" to go to the settings. There you can assign shortcut keys.
Search Plus is an ideal search tool for your research online.