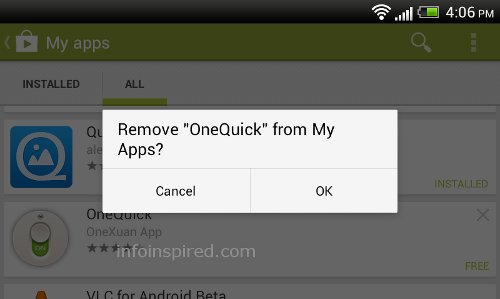 I have uninstalled an android app. But it still appears in Google Play. Can I remove it completely?. This is one of the question you may ask several times if you have lots of free app installed and later removed some of them. The removed items can still be visible on Google Play. It tells a lot about you. Just like your browser search history it may annoy you. So do you want to clean the app history on Google Play? You can do it on your android device. You can quickly erase any uninstalled free android apps completely from Google Play history. How? Below are the quick tips for this.
How to Completely Erase Android App History
– Go to Play Store on your device.
Similar interesting topic : Lock Apps Including Google Play on Android? Read the tips here.
– Go to "Settings" and tap on "My apps"
– Swipe Left to move to "All"
– Slide through the app history.
– Find the apps you want to delete completely from Google Play. Tap on the "X" mark to delete it immediately.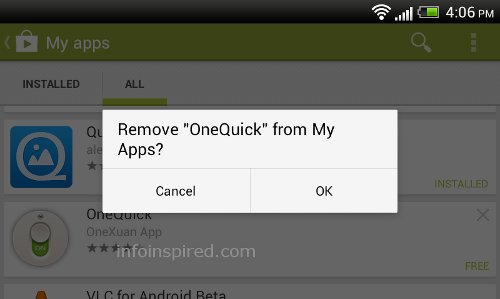 If you want to select multiple android apps on the history, long tap to select.
The above is not supported on Google Play market on your browser. Also ensure that you are using the latest version of Google Play market software on your phone.