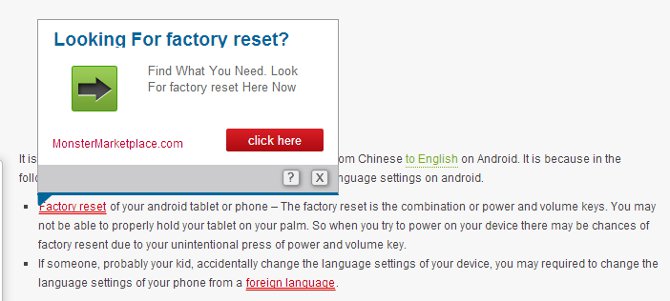 Text link ads are one of the main sources of income for webmasters. On some of the webpages you can see text got underlined with a double line, single line or dots. Hovering your mouse pointer over it will enable a popup window with ads. It is not a threat. But Malware programs are using the same tactic to show ads on any web pages you visit on your browser. The intensity of the ads are more and quite disturbing and may lead you to malicious sites. The recent infection in this category is intext.navlinks.com ads. It looks like as below.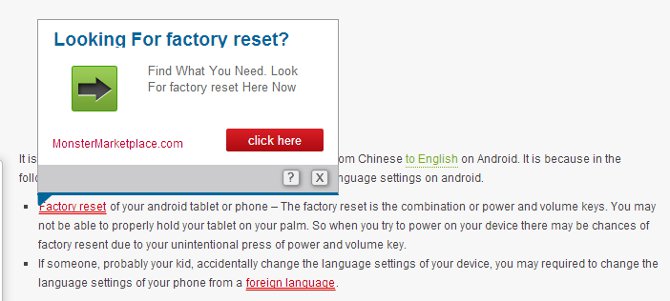 Removing Intext.nav-links.com malware from your computer is not a tedious job. You may be unintentionally installed it during your installation of any of the software programs that comes along with it. In this case uninstall any of the unknown programs from your computer. Also scan your system with popular Anitmalware programs like;
AdwCleaner
HitmanPro
It will probably solve your problem. But our case is to remove the Intext.nav-links.com malware from the Chrome browser. If Internet explorer, Opera or any other browser installed on your computer does not show the link ads, you can ensure that your Chrome browser is infected with this disturbing malicious ads.
How to Remove Intext
.

nav

-links virus from your Chrome Browser

Last week I noticed the same symptom on my PC where I am using Chrome as my default browser. I checked other browsers and found everything is OK. I even did a scan to find any infection is there with Malwarebytes Antimalware solutions. All it was in vain though Mawarebyte found some other malwares. I checked my Chrome browser for any recent addition of extensions. But there were none. So my final solution was to remove some unfamiliar extensions. Yep! This solved my problem. I don't know which extension caused me problems as almost all of them I had been using since long time. Also I uninstalled a few extensions at a time then made the check. May be the recent update on any of the extensions I have removed may include this adware program.

So to remove Intext.nav-links.com adware from your Chrome browser, remove all the unreliable or unfamiliar extensions one by one.