I know you are not satisfied with the icon size on your desktop home screen. Don't worry! You can quickly increase or decrease desktop icon size in Windows 8. I will explain you the tips to do the same below.
If you are using Windows 8 you may have noticed that by default the desktop only shows the Recycle Bin icon. Some of you may have already brought other icons to desktop like My Computer, Control Panel, User's File, and Network. These are the available icons that you can bring on to your Windows 8 desktop. To do this right click on your Windows 8 desktop on any blank space and choose "Personalize" from the context menu. On the Personalization window click on "Change desktop Icons".
Also shortcuts of your any newly installed programs may appear on your desktop just like other versions of Windows. When you install any programs normally a shortcut of that app placed on your desktop that mostly with your permission.
I think the size of icons on your desktop do matter with regard to your style concept of your desktop. Some like small icons while some others prefer large or medium. The default icon size in Windows 8 for desktop is medium. If you wish you can reduce or increase desktop icon size in Windows 8.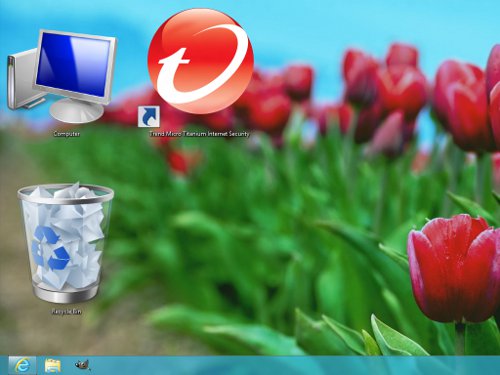 How to Quickly Reduce Desktop Icon Size in Windows 8?
To quickly change the desktop icon size in Windows 8 follow the below method.
Press and hold Ctrl key and use your mouse scroll wheel. You can thus increase or decrease the size of Windows 8 desktop icons.
Also from the context menu too you can change it. Right click on any blank space on your desktop and from the context menu "View" you can change icon size.
Hope you enjoyed this quick tip. Go to our home page for exciting inspirational quotes and Google Sheet tips and tricks.