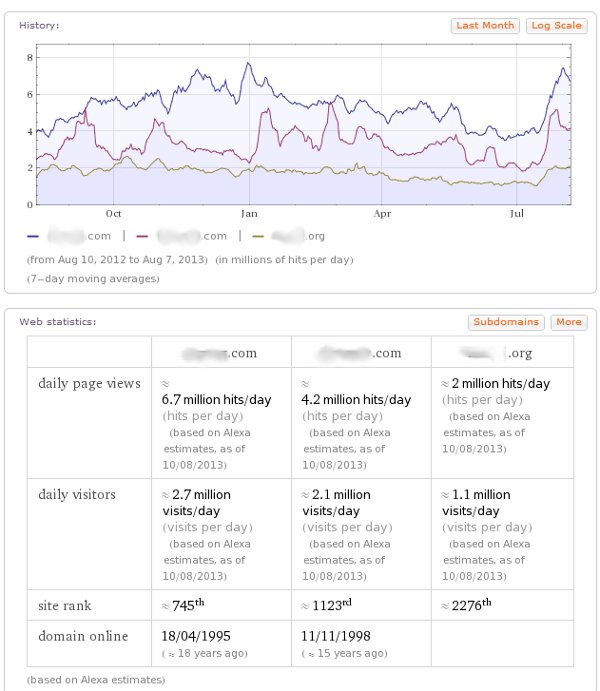 It is easy to quickly find the popularity of websites or blogs side by side. The below quick tips are more likely interesting to blog owners. Compare your site with competitors side by side.
We can use WolframAlpha to find interesting status of our choice of sites side by side. It's just like a comparison. Here is the how to.
Compare the Status of Two or More Websites or Blogs Side by Side
Go to WolframAlpha
Type the websites' name in the following format in the search field there and hit enter.
Format : domain1 vs domain2 vs domain3
Example : "google.com vs yandex.com vs bing.com".
Note : Remove the quotes.
Allow few seconds to WolframAlpha to calculate and bring the comparison. It will unfold lots of interesting facts about the compared sites. It includes web hosting information and web statistics of the compared sites. Sometimes you may get corporate information if available.
Web hosting information covers the name and location of the server.
Web statistics covers daily page views, daily visitors, and site rank data from Alexa. It also covers domain age.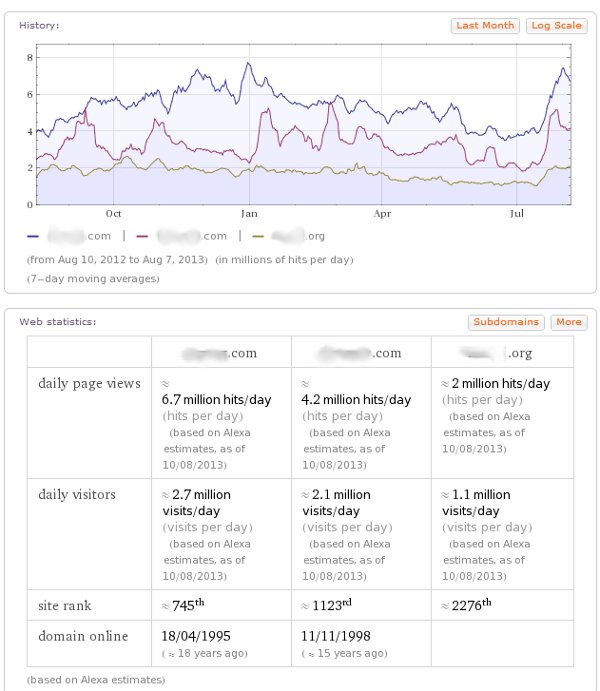 To get more in depth details, click any of the links inside the data. Just compare your site with your friends or competitors to know how your site performs.