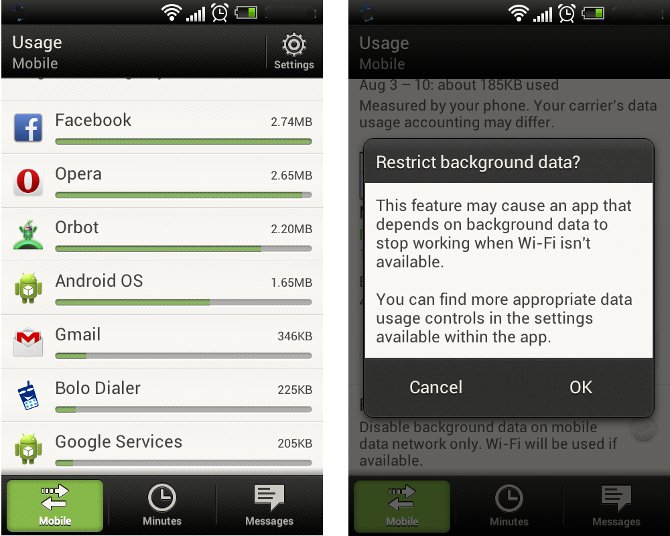 Without net connection we feel our phone lifeless. If you have WiFi access still you need to have mobile data plan sometimes. It ensurers anytime connectivity. But the risk is there with the mobile data plan that starts from few MB to some GB. Ready to get surprise bill at the month end or depressed over the quick stoppage of connectivity if you are not properly monitoring or controlling your data usage on your android device.
We have to strictly control our data usage to avoid hefty bills. You can quickly and effectively control your mobile data usage with minimum efforts. Know which apps are eating more data while you are on mobile data plan. Set data limit to them or turn off data usage to that specific app at least background data usage.
Adhere to some basic android settings to control mobile data usage on your Android device.
Go to Google Play Store app settings and set "Auto-update apps" to "Auto-update apps over Wi-Fi only"
Then go to your android Settings>More>Usage (Wireless & networks) and follow the below settings.
See the data usage circle. Suppose you have taken a 1 GB plan. You can set warning when data usage reaches specific limit and stop reaching 1 GB. Just drag the corresponding green and red lines on the graph. This way you can stay safe.
Scroll to the bottom of the screen and see the apps wise data usage status. Check which app consumes more data. You can see some of the app you may not have opened eaten your data. Tap on the apps and tap on "Restrict background data".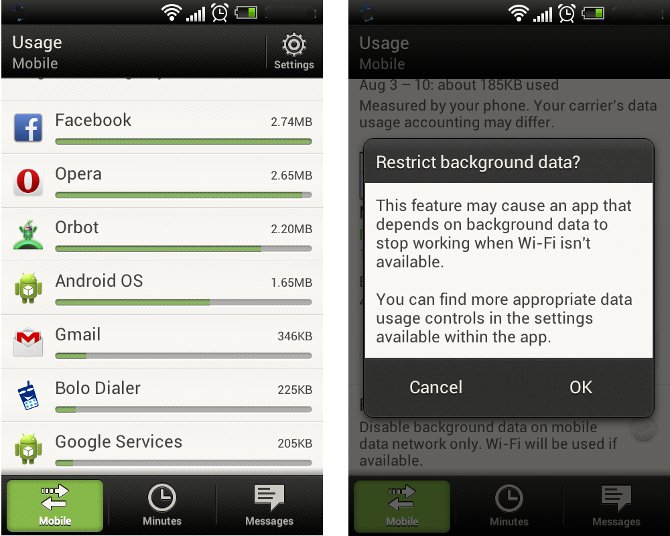 The above are the basic things you must know to control data usage. For advanced users there are data calculators to schedule or plan their data usage.
Data Usage Calculator from Verizon
There are more things you must know to control data usage on your Android device. It's like using browsers to the like of Opera, turn off notification on your individual apps settings etc. But stick to the above basic settings to control your data usage plan. Welcome to add more tips on comments to control data usage effectively on Android devices.