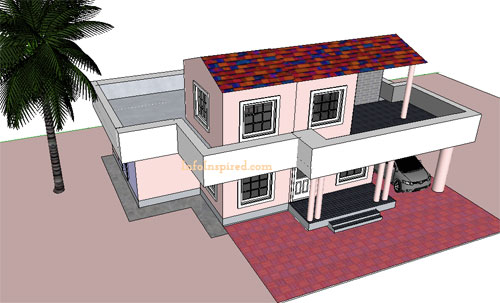 It's a simple tutorial that anyone can follow to make 3D models using SketchUp8. If you don't want to spend few dollars for getting a 3D model of your dream home, this tutorial is for you. Don't worry. At your leisure you can make a 3D model of your dream home from the scratch.
I'm not an engineer, it's what you might thinking. Don't worry. It's not a criteria. As mentioned you only need a free software called SketchUp 8 for this. I only took around 30 minutes to create my first 3D model of a house (screenshot below) using this awesome application.
Follow this quick how to guide to make a 3D model of your home or any building by your own.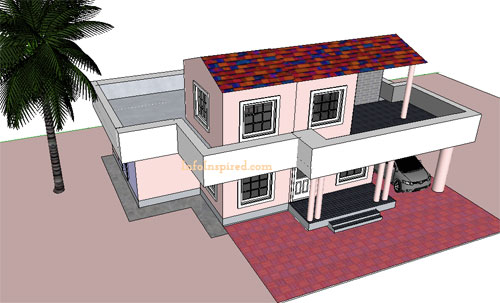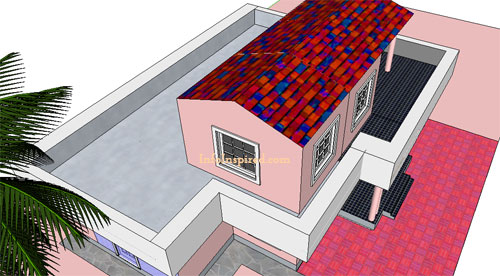 Steps to Make a 3D Model of Your Dream Home
Download Google SketchUp8 and install. It's the free version of SketchUp8 (current version or features may vary)
On the top of the home screen window you can see a toolbar with few buttons to create your 3D Model. To get familiar with the tools watch the below video. Only watching the video again and again will not help. To get familiar with the tools you need to create the same building shown in the video first.
Now start creating your own home in 3D. Line, Rectangle, Push/Pull, Eraser, Move, Orbit, Pan and Paint Bucket are the essential tools to create a 3D home similar to the one shown above. Additionally you may need to use Materials and Component Windows to decorate your home. I mean to add windows, doors, flooring, tiles etc. You may need internet connection to get more components online.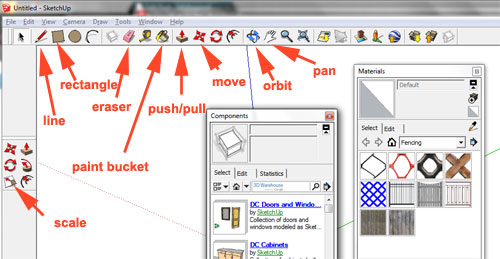 For example to add a door or windows to your 3D home search for "architecture" in the search field on "Componets".  Then pick "architecture" by Sketch Up. You can adjust the added window or door size using the "Scale" tool.
One useful tool that not mentioned in the above video tutorial is the "Scale" tool which is marked in the above screenshot. You can use "Scale" to resize objects like Windows, Vehicles, Trees etc. inserted using "Components" window. Also don't forget to right click on objects to access the context menu. For example if you want to hide any unwanted line, select the line and right click and choose "hide" from the context menu.
It's just simple. Create your 3D home and post your success story below.