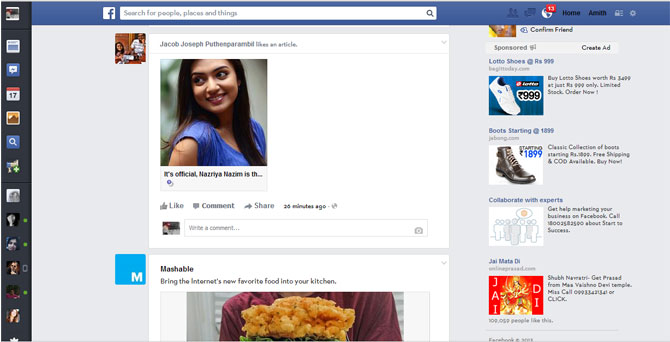 Facebook's announcement came of a new news feed or web homepage weeks back. Many people including me visited their announcement page and joined to try the new news feed. Still I am on the waiting list! Facebook is taking so much time for the update.
The new Facebook homepage / news feed is very beautiful with a black sidebar on the left. Now you can see the chat Window on the left hidden in the new black sidebar with showing only the profile thumbnail pic. When point your mouse over the sidebar, it got widened with more details.
Have you seen this new Facebook news feed on any of your friend's account? Chances are less. You can find your friends who are already using the new Facebook home page from here. Just scroll down to the bottom to see the friends' list there using the new news feed. From the same page you can also make the switch by clicking the "Join waiting list" button. Facebook will add you to the waiting list. It is unclear when you will get the update as many of us are waiting for the switch so long.
If you are very much interested, you can get the new Facebook home page with the awesome black sidebar immediately. For Google Chrome users there is an extension that does the job nicely. First see the look of the new Facebook news feed provided by the extension below. It is just same what Facebook offers.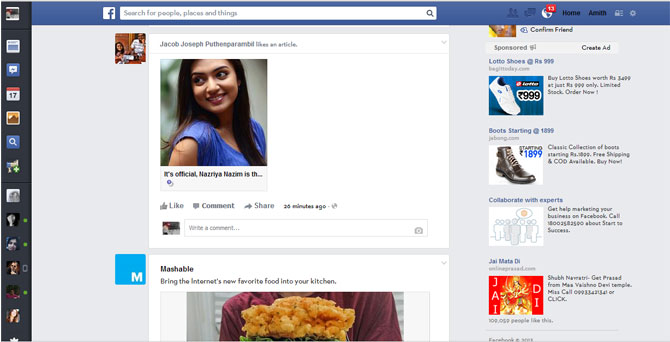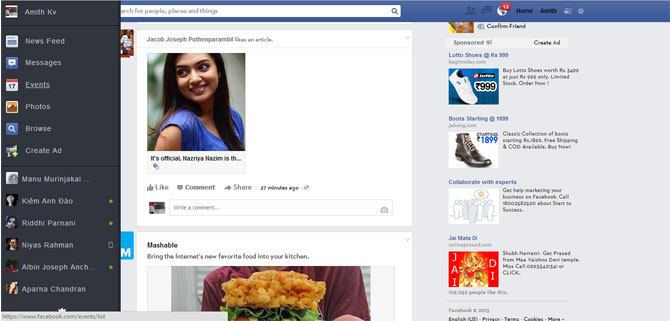 How to Get the New Facebook New Feed Instantly on Chrome
Make sure that you have logged in to your Facebook account.
Click the below link to install the required plugin.
New Facebook News Feed
Go the Facebook page tab and refresh it. You can see the new awesome Facebook home page with the black sidebar on the left. This plugin is not the official Facebook one. It's a third party plugin.
Enjoy new Facebook look! Want to know more about the changes Facebook offers with the new news feed. Click this link.