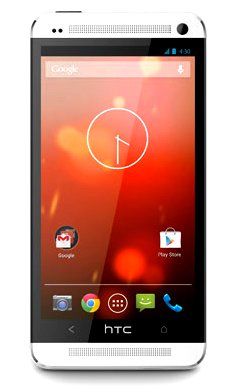 As mentioned in one of our earlier post, the Google Play editions of HTC One and Galaxy S4 are now available. There are major difference between standard HTC One and HTC One Google Play edition. It is in the UI. HTC One standard edition comes with goodies powered by its Sense 5 UI. But in the Google Play edition you can see the simply beautiful and clean Android Jelly Bean UI. If you have the standard variant of GSM HTC One, you can install the rooted Google Play Edition ROM for it. It is the repackaged Google Play edition ROM for HTC One. This ROM is made from the system dump of Google Play Edition of HTC One. It's rooted with superuser app and binary and also the latest BusyBox installed and odexed for fast booting. BusyBox is the "Swiss Amry Knife" of a rooted android phone. You need this app on your phone before running any app that require root privileges on your phone. For detailed info you can follow the Wikidpedia article about BusyBox.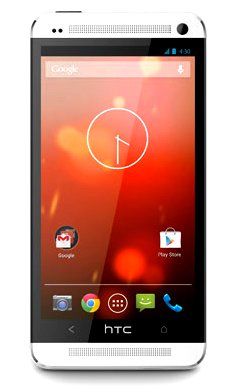 How to Install Google Play Edition Android ROM for HTC One GSM
Disclaimer!

We will not be held liable for any damages or losses arises to you by following the below tips. This post is for informational purpose only. Apply it at your own risk.
Pre-requisites
GSM HTC One (Unlocked AT&T variety)
Custom Recovery (TWRP, CWR) – Follow the below tutorial to install TWRP recovery for your HTC One.
How to Install TWRP Recovery on AT&T variant of HTC One
Install HTC Sync Manager on your PC, if already not present.
From the Android Developer Options, enable the USB debugging.
From the Settings->Power menu, disable the Fast Boot option.
Charge your phone fully.
Download the file Fastboot zip and extract it in one single folder. Then download the TWRP Recovery zip for your HTC One from here. Unzip the content and copy the file into the single folder where you kept the content of Fastboot zip.
Turn your phone off and reboot in the HBoot which is the bootloader – sort of like BIOS. This you can achieve by holding the volume down button and power button until you enter in bootloader mode. Once you entered, use volume keys to highlight and power button to select the Fastboot mode.
Now connect your HTC One to computer using the original USB cable.
On your PC, go to the Fastboot folder. Click on any blank space right click while keep pressing and holding the 'Shift' key. From the context menu that appears, select 'open command window here'.
Just enter the following command line in CMD: fastboot devices and wait for your device to get recognize.
Now enter the command fastboot flash recovery "name".img. Do replace the text "name" with the file name of TWRP recovery tool downloaded earlier.
After successfully installing the TWRP Recovery file on your HTC One, you will see a confirmation message. enter the command fastboot reboot to reboot your HTC One and disconnect your phone from PC.
Installing Google Play edition HTC One ROM is just simple. Flash it through the TWRP recovery. You can download the rooted custom ROM for HTC One from the below link.
Download Stock Android Google Play Edition Rooted ROM