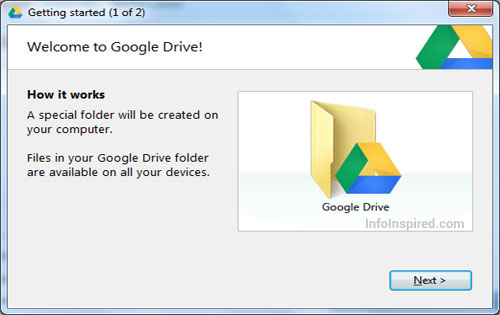 Just yesterday only Microsoft released its SkyDrive app for Windows, Mac and iPad. As anticipated today Google released its cloud storage service called Google Drive and released SkyDrive similar apps for Windows, Mac and Android. Google Drive is Google's online cloud storage service. It's just live now. Just after releasing the online cloud storage Google has also released its related desktop and smartphone Cloud Drive App. You can access the Google Drive App Download Link for Windows below.
Link : drive.google.com/start
But do you know how to get new Google Drive app for Windows and Mac. To get Google Drive app for your computer just sign in to Google Drive by following the above link. There you can see a banner with download link of the app to your computer. Install the app and run it. The app will add a folder, Google Drive, to your computer for the first time. Everything you added on this folder will be in sync with Google Drive online and can be accessed from your Android, Mac and PC with the app installed.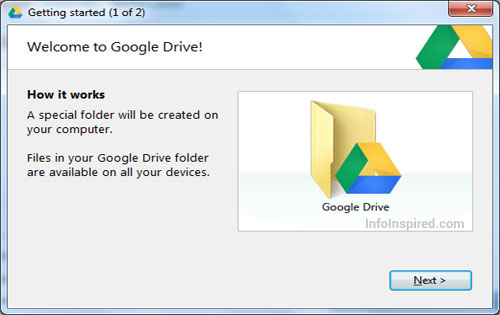 Google Drive is just like Microsoft SkyDrive. Google has some cool features added to Google Drive. One thing notable is the Optical Character Recognition (OCR) technology which allows users to search for texts on images. You can search and find scanned images based on the text on it. Another feature I liked is the Google Docs integration. I think this integration will replace Google Docs completely. I have just started using it on my Windows 7 PC. More things to dig out and if found anything interesting will surely post on this site later.
Google's first announcement of the Google Drive does not contain any link to download the app except for Android. So I'm sure that this article will help those who are searching for links to download Google Drive app for PC or Mac.
If you enjoyed this post share it on social networks and thus spread our visibility.