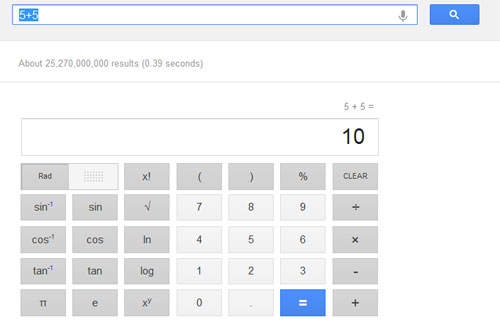 A new update to Google brings some more awesomeness to the world's giant search engine. You can now get a scientific calculator right on Google search result page where you can perform additional calculations, if you want. Google is slowly shedding its image as a traditional search engine where users only gets links to pages related to the search term or keyword.
Google's transformation to this path is not started now. It's a continues process. Earlier Google provided flight search results right on the search page. For flight search, here for example, use the search term "Flights from Calicut to Dubai".
There are lot more examples to Google's new transformation. If you are online there is no need for you to keep a dictionary with you. Do you know why? You can use Google to find meanings quickly. For example if you want to find the meaning of "ambiguity" search for "ambiguity – meaning". Scientific calculator is the latest in this kind.
Now How to Get a Scientific Calculator Right on Google Search?
It's not a big matter. Just type any calculation on the Google search field. Example; "5+5". It brings the result along with a Scientific Calculator on the search result page where you can do additional calculations.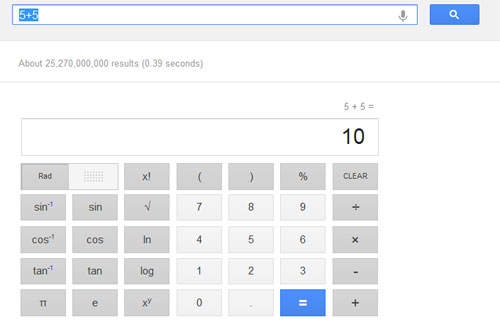 Check this new cool feature today. I've just noticed it. Thanks to @mattcutts for his timely tweet.