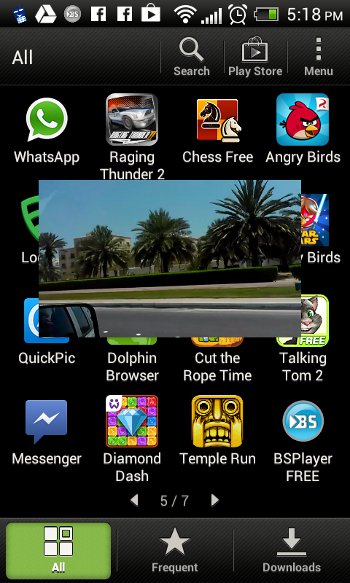 Watch videos while browsing on the web or indulged in Facebook on your Android phone. Floating video means you can restore down your video player and float it over other apps running. You can re-size the video player and run Facebook, Angry Birds like your choice of addictive apps under it. The advantage, on your android you can get the true multitasking benefit. On an big screen android device on one corner you can watch your favorite videos and at the same time go though your Facebook account on the other portion. You can pause the video playing over other apps, re-size it and also move it to any part of the screen. Place the video on a convenient place on the screen and enjoy other app. Here I will tell you how to enable floating video using the popular BS Player free android video player. BS Player tops our 2013 list of selected free video players for Android.
Our Pick of Best Free Android Video Players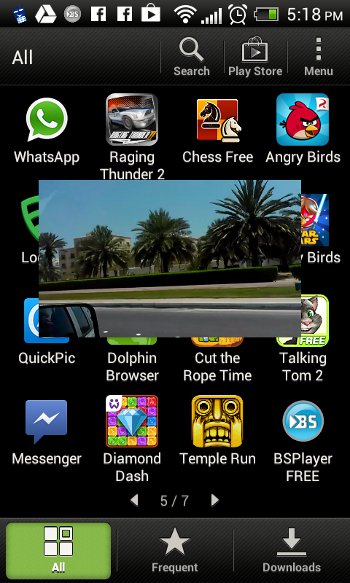 How to Enable Floating Video on BS Player on Your Android
First get a good idea about this floating video on android feature. I have seen an awesome video demonstrating the floating video feature on android but not using BS Player. But it is enough to get an idea. Though you can use it on any android device, a big screen is always good for multitasking.
Install BS Player, a hardware accelerated super android video player, and run the app. Its free version is ad-supported. Doesn't matter, right?
After installing BS Player, run the app. Play any of your favorite video. Now get ready to float that video over any of the apps. To do that access the BS Player menu from its home screen by tapping the vertical three dots while the video is playing
Select "Close with popup video". It immediately enables the floating mode. Now you can see that video playing window automatically got re-sized. Get ready to drag and drop it any where on the screen over any app. You can tap the soft back button on the bottom of your phone to go back and run any apps while the video floating above.
It's a pure example of multitasking on Android. Enjoy two apps at a time. A video player floating on top and any of your other app on the rest.