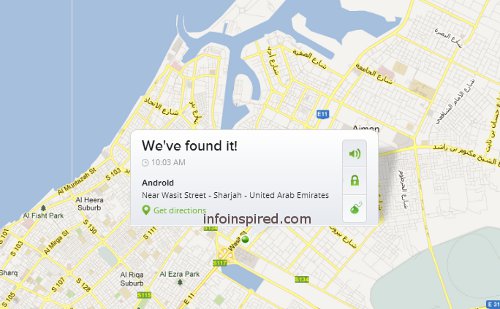 Smartphones are like mini computers. So it must have contain lots of your personal information stored. Unlike desktop or laptop computers there are the chances of losing your phone. Because it's a small device that fits in your pocket. Some times you may forget your android somewhere in a restaurant or coffee shop or sometimes it may fallen from your pocket while you were riding your bike. We can't undermine the chances of theft also. So you must know how to track your phone if it has lost. If it has fallen down or you forget it somewhere, it is easy to track it. In the cases of theft, still there are chances for you to try your luck. Tracking your phone is free of coast if you have internet connection on your phone and also access to a computer with network connection.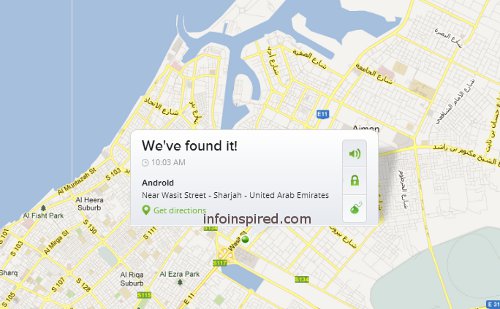 To find your android phone in case of loss you must have a tracking app installed on it. My suggestion is the Lookout Security & Antivirus which is free.
If you have installed the above app on your android you must have run it and register for a free Lookout account. This log in information you can later use to find your phone in case of loss.
How to Track Lost, Stolen Android Phone Free of Coast
Log in to Lookout website on a PC using the email and password which you have used to create an account on Lookout on your mobile. Don't worry if you forgot your password. You can reset it if you know the Gmail email address you have used on your phone.
Steps involved:
After log in click on "Find My Phone" link under Missing Device.
Lookout will show 'exact' location of your phone on a Map. So you can guess if you forget it somewhere and regain it. In case of your phone got stolen call the police / helpline in your country for assistance even if you know the location of your phone.
If you lost your phone somewhere nearby, just use the "Scream" button on the top of the page to make your phone scream.
That's all.
Lookout also offers protection from viruses and some premium features are also there for paid users. A worth to use app for android. We recommend it.