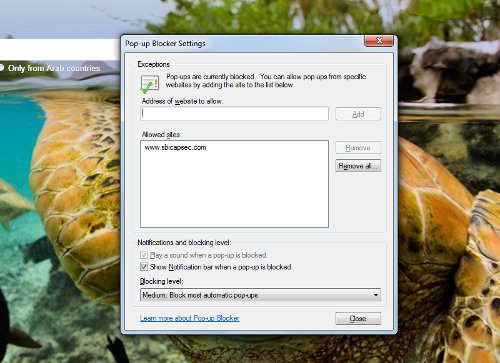 As part of tightening the security of your online activities, by default, popups may be disabled on your browser. Some times you need to enable popups in your browser. Here is my quick tip how to enable popups in Internet Explorer 9, one of the secure browser which people tend to use for online money transactions. This is also a guide for those who are looking for how to disable popups in IE9.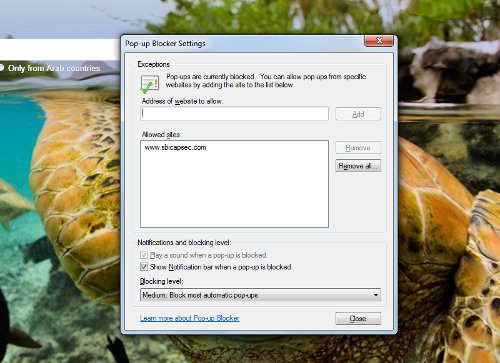 It seems quite simple. But sometimes you may bewildered to see that some websites are not opening or IE9 automatically closing while you try to sign in or after successfully signed in. It happened to me several times because some sites like trading platforms, the page is opening on a new window after log in. But if you have not enable popup for that site the window will not open after signing in.
To enable or disable popup in IE9 follow the below steps.
Use shortcut key Alt+X (as you may already know, I'm a shortcut key lover)
Then click "Internet Options"
Go to "Privacy" Tab
Find "Pop-up Blocker"
Put or remove tick mark against "Turn on Pop-up Blocker" to enable or disable popups on all sites you visit on IE9. But it's not safe. You can individually enable popups on the sites you want. For that first put a tick mark against "Turn on Pop-up Blocker" and then click "Settings" and copy paste the URL of the websites one by one on which you want to enable popups.