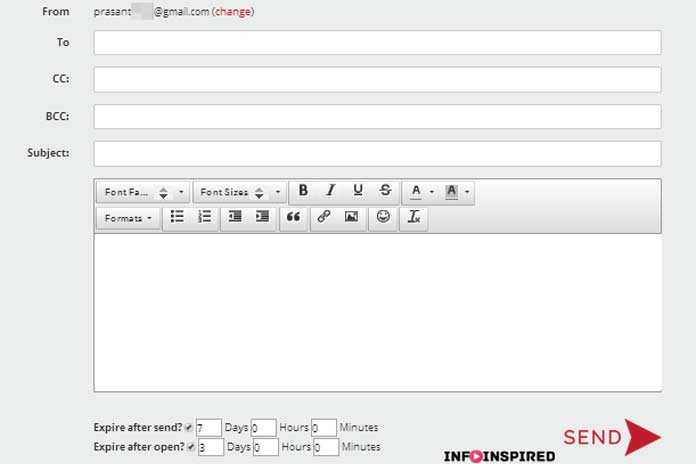 When you first read this title, you may think it's quite an absurd thing! But you can undo a send mail in Gmail before the recipient opening it. Similarly you can also edit a sent mail in Gmail and also get read notification. All these possible in Gmail! How?
You just need an account on Pluto Mail. Right now Pluto Mail is on invitation stage. You may need to apply to open an account. It may take few hours to few days to get the invitation from Pluto Mail to sign up. In my case I got it within 24 hrs.
Update: This is a 2014 article. Pluto Mail no more existing. So we removed the links.
Two ways you can use Pluto Mail to edit, delete, unsend an Email in Gmail. One within the Pluto Mail interface and another from within Gmail.
In both cases your recipient will get mail from your Gmail address set on Pluto Mail not from Pluto mail address. Both the result are same. We will see how to use Pluto Mail in Gmail in detail.
Use Pluto Mail Standalone, i.e., Out Side of Gmail, and Send Mail Using Your Gmail Address
Log in to your Pluto Mail Account.
Click the Compose Window which will look like similar to Gmail compose Window. You can use your Gmail Address here which you have used at the time of applying for an invitation / account. Any way you can change it any time. Just compose your mail as you do on any other mail compose window.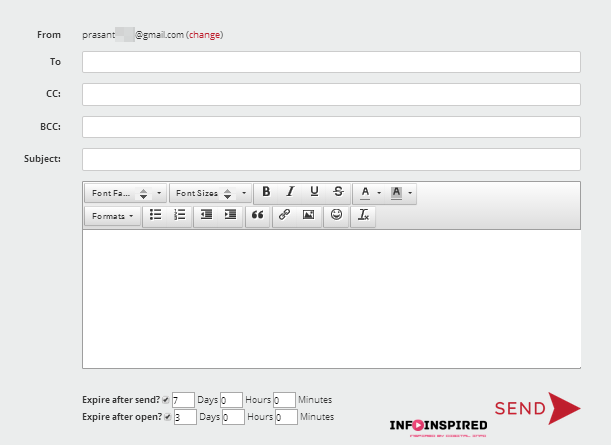 You can set option to expire the message after send. There are two options. Auto expire after first time open the mail and another one is expire after specific time (see the above screenshot). In any case you can expire the message by clicking the unsend button (see screenshot below). You may need to refresh the page to see your option to edit / unsend a send mail.

If you want more control, like want your Gmail signature at the bottom of the mail,  you may need to write mail directly from Gmail. In this case, configure Pluto Mail in Gmail and get full control of your mails. You can access your Gmail address book, earlier mails etc. So configure Pluto Mail within Gmail. Then you can send mail directly from Gmail, which can be edited, unsend, and make auto expire later.
Configure Pluto Mail with in Gmail
Configuring Pluto Mail with in Gmail is very simple. Just follow the below few steps.
Go to Gmail Settings and under "Accounts and Import" tab, click on "Add another email address that you own".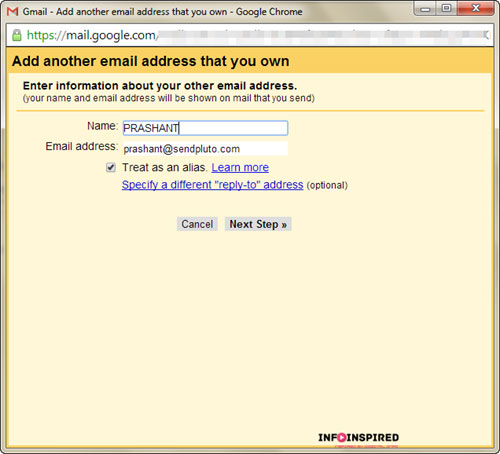 In the popup window fill out the required details. Name you can prefer any name. But email address should be your Pluto Mail user name. That means the user name you used to sign up Pluto Mail as above, i.e. "your username@sendpluto.com". Then go to the next step. On the next page simply select "Send through sendpluto.com SMTP servers"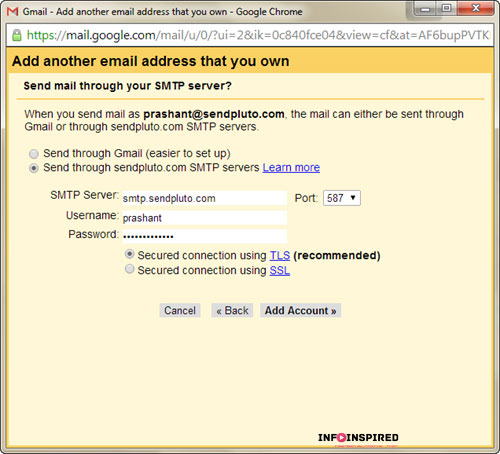 Add your Send Pluto user name and password, the one you used to create account on Send Pluto Mail. Then "Add Account". Instantly you will get a mail subjected as "Gmail Confirmation". Check your spam folder if not found the mail. Just copy the confirmation code in the mail.
Again go to Gmail Settings>Accounts and Import tab. Click verify against "Send mail as:" and paste the code in the Window open and "Verify"
That's all. Now compose a mail. Select the Send Pluto email address in the from field. That's all. Now you can send a mail directly from Gmail, that can be edited, unsend, and also auto expiring.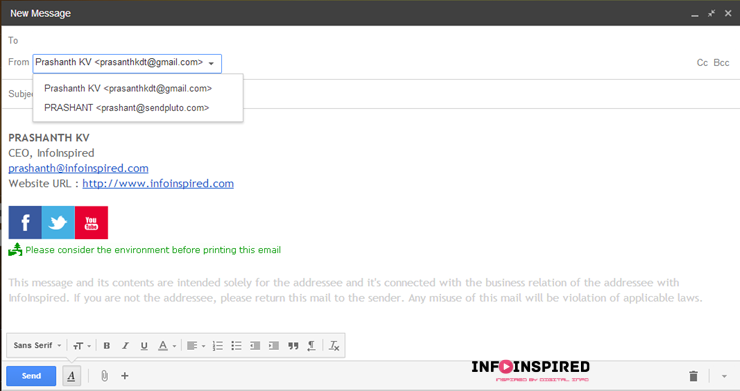 It's great! Now on wards whenever you want better control over your send mail, send the mail as detailed above. You can then edit the mail send, undo the mail send and even make sure that the mail got expired after the first read or specific time. The mail thus send can be edited from your Send Pluto account. Send Pluto is a a great tool. Try it and share your view.
Note : Send Pluto can similarly used with your Apple Mail, iPhone/iPad mail, Outlook, Android, Airmail, Outlook.com, like lots of other mail clients.
Update : Your existing Gmail signature on the footer of the compose window may disappear while using Pluto Mail inside Gmail. But you can get the Gmail Signature while using Send Pluto mail inside Gmail. See the comment below from Send Pluto Team for detail.