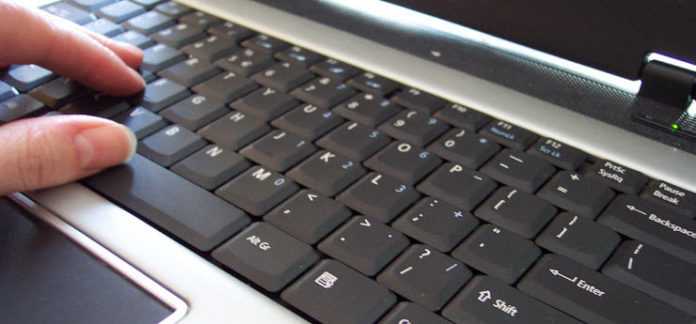 Many of us like using shortcut keys wherever it is possible. It speeds up our work on a non touch device. So I have already a separate section dedicated to shortcut keys on II. Here I am detailing you the steps to create short cut keys for Chrome extensions/ add-ons. Yes! you can access Google Chrome extensions through some cool shortcut keys. In Chrome, extensions are appeared just right side of the address bar. Activate any extensions on Chrome without a mouse click is just awesome. For example if you have added the Facebook like button add-on on Chrome, you can assign keyboard shortcut to it to Like any page with shortcut keys. Now to the steps.
How to Create Shortcut Keys for Chrome Extensions and Access
First make sure that you are not overwriting any active Chrome shortcut keys. What I am telling you is that for example don't overwrite Ctrl+P the print command with any add-on shortcut key you are creating. The best way to avoid repetition of shortcut keys are using the Shift key while creating your own custom Chrome keyboard shortcuts.
Note : For a complete list of Chrome shortcut keys just follow the below link.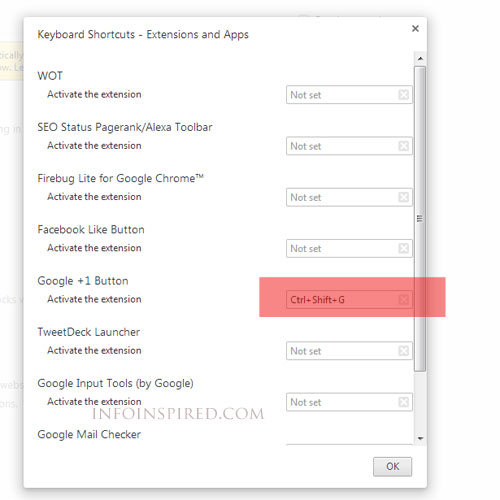 Google Chrome Keyboard Shortcuts
Now to the steps to create custom keyboard shortcuts for extensions.
Step: 1
Go to Chrome customize option by clicking the icon that appears as small three lines one above another at the top right hand side of your browser window.  Now click Tools->Extensions.
Step: 2
You can now see all the installed extensions there. Go to the bottom of the page and click on "Configure Commands".
Step: 3
Click the field against each extensions (where you want to associate a shortcut key) and type the shortcut key. Do use Shift key while creating shortcuts.
Step: 4
Click OK and exit
Here for example I have applied shortcut key Ctrl+Shift+P for Google Plus extension. Now I can +1 any page by applying this shortcut on any tab.