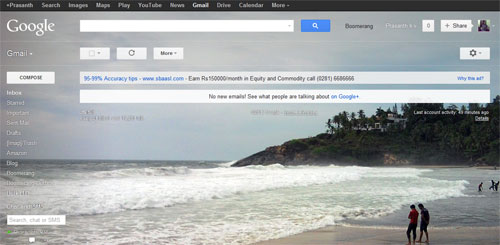 Gmail now lets you create your own customized themes. Back in November Google's Gmail team brought new look to Gmail. Along with the new look users got some awesome HD themes. Those HD themes changes the whole look of Gmail. The number of these themes are limited. As the saying goes "familiarity breeds contempt". Some of you may by now get bored with the same themes on Gmail. So want a change, right? Don't worry. Gmail now permit you to crate personalized themes on Gmail. Photos of your family, your garden, your vacation tour photo, anything now you can use to create your own personalized themes on Gmail. Yeap! Your customized Gmail theme with your own photo or photos of anything you like.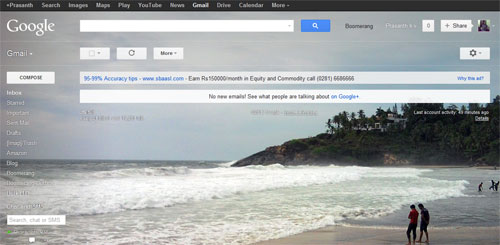 Last Tuesday Google announced the rolling out of this new feature via a blog post. I think by now many of you got this feature in your Gmail.
How to Create Personalized Themes on Gmail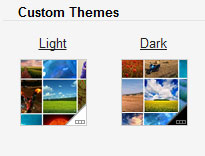 Go to Themes and look for the custom theme section for two new options (screenshot above), Light and Dark. Click on any of them and choose your photos from Google+ or upload new photo.
You can upload your own images directly, select from your Google+ photos or simply paste any image URL. Or, if you don't have a particular image in mind, you can browse our searchable Featured Photos section to find one that speaks to you. With so many great options, it may be hard to choose, so to get a sense of the images available, try searching for 'hdr scenery' or 'bokeh wallpaper' in the Featured tab.
It's so simple. Have you got this Gmail customization feature? Like to hear.