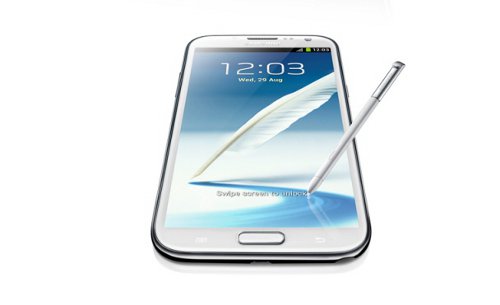 There is no need for you to think about the pros and cons of Galaxy Note II, the best android mobile comes under Phablet category. You already possess it. Just look for how to best use of it. In this Galaxy Note II tips and tricks tutorial, we can see how to connect Galaxy Note 2 with PC or Mac.
For those who are willing to buy Galaxy Note II, here is a few lines about this Smartphone. In spec wise comparison, Galaxy Note 2 comes 'just' below to Galaxy S4. But Galaxy Note II is the best Phablet available in the market right now. It has a bigger screen of 5.5″ compared to Galaxy S4's 5″ screen. Also S Pen on Galaxy Note II brings the additional capability to this phone. In design wise, I personally prefer the slightly rounded corner of Galaxy Note II compared to the more rounded one of Galaxy S4.
Now we can see how to connect Galaxy Note II with your computer in different ways. The advantage of connecting your Galaxy Note 2 with your PC is enormous. Upgrade the firmware of your Galaxy Note 2, sync the music, photos and videos, back up and restore your Galaxy Note 2 data, sync contacts etc.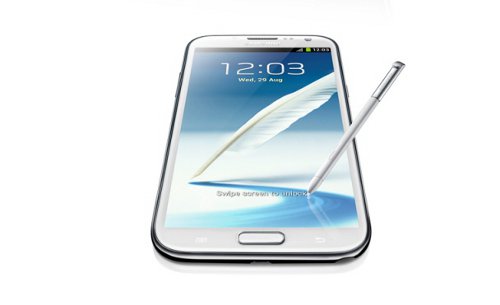 How to Connect Galaxy Note 2 with PC or Mac via Kies
Download and Install the Kies software on your PC.
You can easily connect your Galaxy Note 2 with your laptop or desktop using the Kies driver on your Windows or Mac computer. Once you connected your phone, Kies will identify it. The Kies home page is self explanatory to use it. But for newbies Samsung has a simple tutorial detailing how to use their Kies software on computer. Just follow that tutorial. Connect your phone via USB cable with PC or Mac.
How to Connect Galaxy Note 2 with PC without Using Kies
Alternatively you can use Samsung Android Driver to connect your phone with your PC. Searching for Drivers for Galaxy Note 2? No need! We have an article that provides links to mobile drivers of popular brands including Samsung and HTC. Could not find? Then this link may help you.
Steps:
Install the driver. Then using the USB cable comes with your phone, connect it to any USB port on your PC.
Check for the prompt that appears on the screen of the Galaxy Note II. Just drag the notification area down to select Connected as Media Device -> Media Device (MTP). That's it.
How to Connect Samsung Galaxy Note 2 with PC Wirelessly
There a few ways you can use your Galaxy Note II to transfer files wirelessly. The best way is to use an app called AirDroid on your phone. This app is totally free in Google Play. AirDroid will help you transfer files between your PC and Android Phone wirelessly and hassle free. Find our guide here to use AirDroid.
Hope you find the above tutorial useful. Image Credit – Samsung