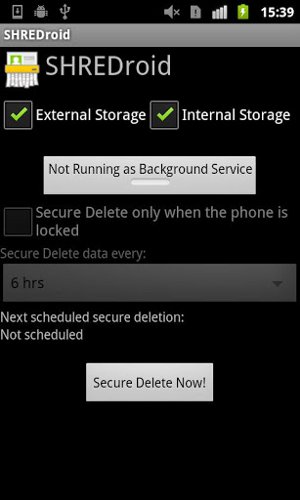 The question of selling an Android Phone arises due to the arrival of new models frequently. Every new phones get outdated within couple of months of launch with the arrival of new models with greater configuration. Sometimes we will hand over our phone to our siblings. Otherwise we will sell it to get some money to compensate the new purchase. But before selling your old android phone remove anything harmful to you completely from the phone. Because smartphones are like small PCs and having lots of information about us. So in this article we can learn how to clear personal data from Android device before selling it.
Honestly speaking, it is best to don't sell your used android phone to anyone if you are so concerned about your data privacy. Because none can ensure complete protection to your phone data. But if you wish to handover your phone to your relatives or familiar person whom you trust, you can follow the below method to ensure maximum protection to your privacy.
It is very simple to remove all sensitive data from your android phone completely. You can make the data on your android phone irrecoverable with some simple steps.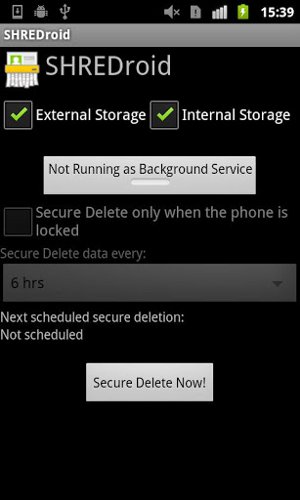 Steps to Completely Wipe Phone Data and Memory Card Data on Android Smartphone
The best possible way to completely remove any data on your phone is the factory rest. How to do factory reset on different versions of Android?. Find it below.
Factory Reset on Android 4.0 and above
Menu >Settings > Backup and Reset > Personal Data > Factory Reset
Factory Reset on Android 2.3
Menu > Settings > Privacy>  Factory Data Reset
There are two apps in Google Play offers complete wipe off of your data on your phone storage and memory card.
SD Card Cleaner Forever Gone. It overwrite your files on your SD card and make it impossible to recover with any recovery software. As its name denotes it only completely remove the data on your phone memory card.
For clearing data permanently from your android phone internal storage as well as external storage there is another powerful app called SHREDroid. Though it has issues on some Motorola devices you can try it too.
Update!
In the above factory reset is not secure. Recently security firm Avast proved the inability of android factory reset to permanently remove data from Android. Then what to do? For a complete and permanent deletion of your data, first encrypt your phone from the settings and then apply factory reset. Make sure that your phone is fully charged or connected to the power outlet before proceeding.