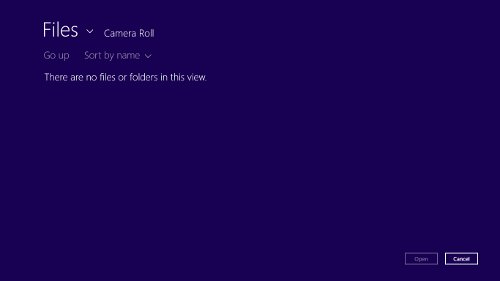 Skype comes pre-installed on Windows 8. The Windows 8 interface of Skype is intuitive. It is easy to use and change your profile picture on Skype for Windows 8. Still some users find it difficult to change their profile pictures on Windows 8. Before explaining you how to add a new profile picture in Skype for Windows 8, I will tell you why you can't find a way to change the profile picture.
You are unable to change your account picture on Skype simply because your Windows 8 laptop is brand new. Most probably this is the reason. So when you click on your Skype profile picture, you will greeted with a screen showing message "there are no files of folders in this view". Because there in no photo to choose from to set as a profile picture.
Change Profile Picture on Skype Windows 8 App
Steps:
Log in to Skype Windows 8 app. Here you need to provide your Microsoft Account that you can add with your existing Skype account after sign in.
Click on your profile picture on the right top.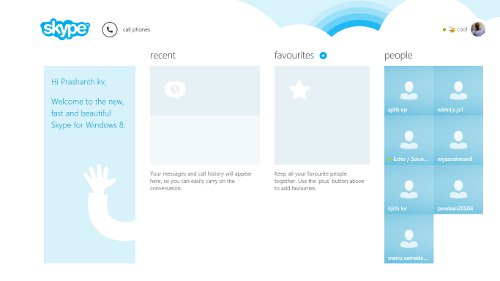 Now you can see your profile picture in full size. Click again.
Choose the picture you want and click "Open". This is the area a new Skype Windows 8 account user facing problem. If they don't have any image they will greeted with a screen as below without any luck to change their profile picture.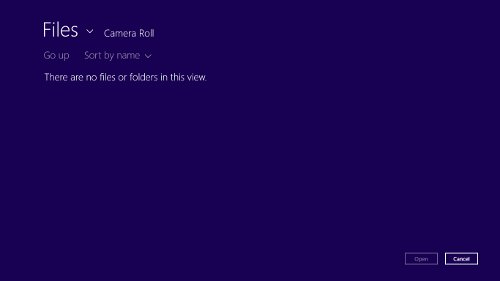 So use the camera app on your laptop to take some awesome photos prior to log in to your Skype.
Hope this tips worked for you. The applied profile picture will automatically be updated on your Skype on all interface including Android and iOS.