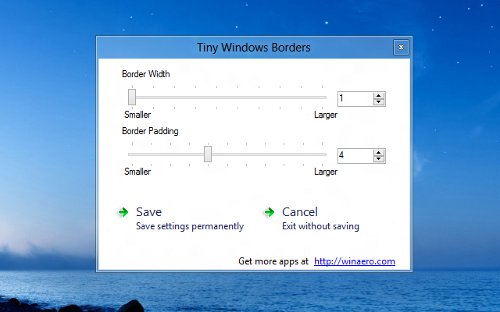 This post is about a free Windows 8 customization tool called Tiny Windows Border. Though Microsoft has put their maximum effort to make Windows 8 perfect, still lots of customization options related to Windows 8 are appearing on the web daily. Here is one such useful customization tool. Tiny Windows Border is a free tool that you can use to change the Windows border width in Windows 8. This tool will be useful for those who don't like the huge border width in Windows 8.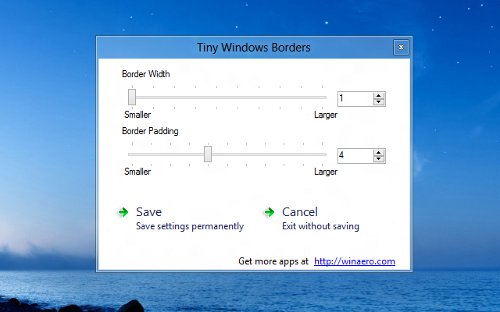 Download : Tiny Windows Border
How to Change the Windows Border Width Using Tiny Windows Border?
You simply download the application from the above link, unzip the file and run the app. There is no installation required as it's a portable standalone application. Adjust the slider required.
If you like this tool don't forget to share this post with your friends.