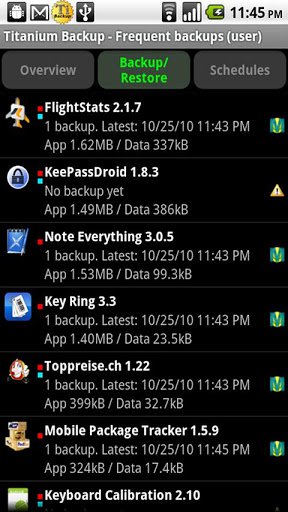 If you are the habit of experimenting with your android phone like flash a custom ROM or experimenting with lots of app, you need to back up your phone. Other wise you may need to spend countless hours to re-install your favorite apps and settings to get back your phone to its previous state. So the question of why should I take a back up of my Android phone does not arise here. Back up is always the safer side, whether you are using PC or smartphone. Here we can see how can we back up and restore android apps and data in the simplest way. There are quite few good apps available for Android for complete back up and restore. Here I am introducing you one super android app for back up and restore.
Pre Requirements for Back up Your Android Phone
Ensure that your phone is rooted.
Ensure that "superuser" application is installed which in most cases comes pre-installed on rooted ROM.
That's all. Now install Titanium Backup from the Google Play store. It's free. This app allows you to back up a simple application or all user applications. The choice is up to you. Now we can see how simply we can take the back up of your android apps and data.
Run titanium back up and click the Backup/Restore tab.
Click Menu, Batch and click "Backup all user apps" or "Backup all user apps + system data" as per your choice.
After that go back to the main backup tab. Now you may individually backup the system data you required. This process will store your back up in "TitaniumBackup" directory on your SD card.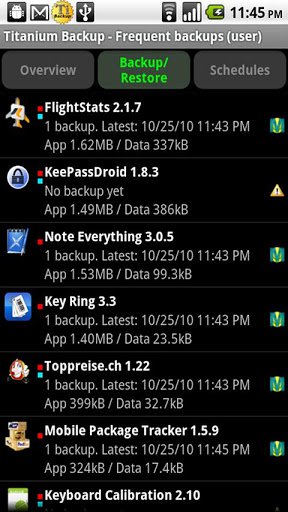 How to Restore Your Android Apps and Data Using Titanium Back up.
It's just simple. Here also we can begin the procedure from clicking the the Backup/Restore tab.
Click Menu, Batch
Click "Restore all missing apps + system data
Reboot your phone and voila!