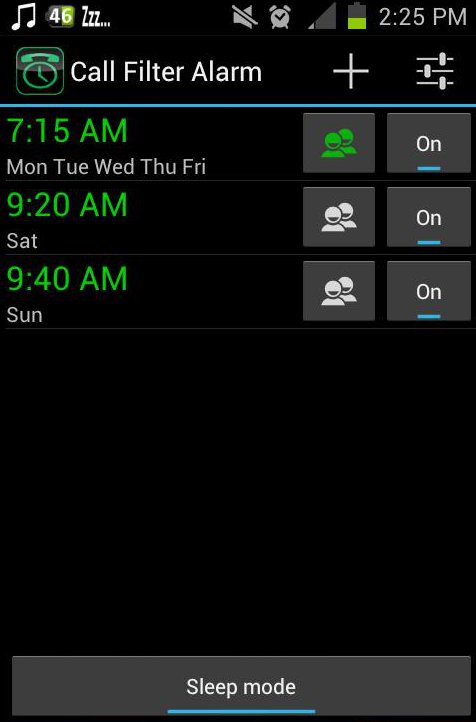 Enabling silent mode will silent all the calls on your phone. But in silent mode also you can allow certain callers to make ring your phone. Allow only selected numbers to ring in silent mode. You will not miss any calls. Calls are only silenced. An intelligent app can do this task on your phone.
Try Call Filter Alarm. With this innovative silent mode filtering app, you can only allow selected numbers to ring loudly during your sleep. Allow only your dearest one to call you or wake you app during a deep sleep.
How Call Filter Alarm filter calls
As its name says it's an Alarm with call filter option. It can wake you app at a preset time just like a regular alarm.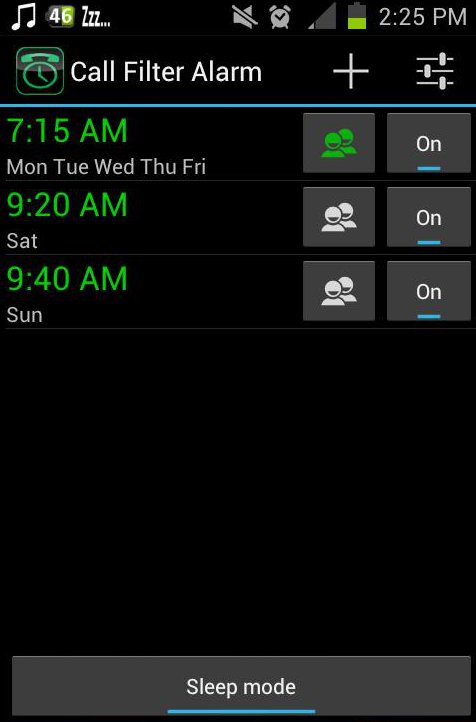 For call filtering you have to first define an alarm. If you wake up at 6:00 am, set the alarm to 6:00 am.  And add people or groups that you wish to allow to wake you up during a deep sleep. This option will only get after you set an alarm. Then enable sleep mode at the bottom and you are set. Only the set contacts can wake you app during the sleep mode. Turn off the sleep mode will turn off the silent mode. Now your phone can ring loudly.
Enable the sleep mode and turn off the alarm – All calls will be silenced.
Enable the sleep mode and turn on the alarm – Only selected numbers can ring your phone, others will be silenced.
Turn off the sleep mode  – Your phone rings as usual.
How to set alarm and add call filter
To set alarm press the "+" symbol on the top and set time.
To add filter to your call list who can wake you app, tap on the small icon opposite to the alarm set time.
Then at the bottom enable "sleep mode" you are ready.
Conclusion:
Call Filter Alarm is an innovative app but only useful for people who wish to allow some important people to wake them up during their sleep. Intelligent app but little bit confusing to use.