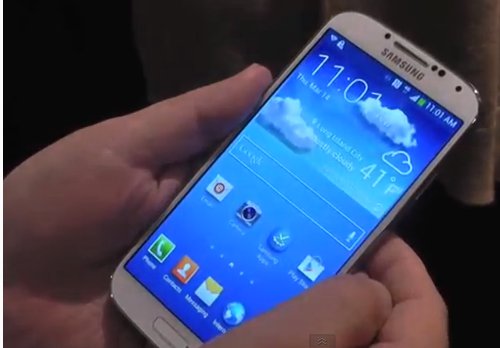 Samsung Galaxy S4 new android phone root method is detailed below. This complete guide to root Galaxy S4 is applicable to Samsung Galaxy S4 I9500 on XXUAMC6 Jelly Bean. Please don't try it on other devices. This Galaxy S4 root method is using pre-rooted firmware which is 1.5 GB in size. It is suggested Galaxy S4 root method now. Read carefully the entire guide before attempting to root your Galaxy S4.
Benefits of Rooting Galaxy S4 in Few Lines
– Overlock CPU to increase the processing power and to smoothly run apps.
– Move apps to memory card
– Advanced task killers to improve battery power etc.
– Ability to use some must have apps which need root access.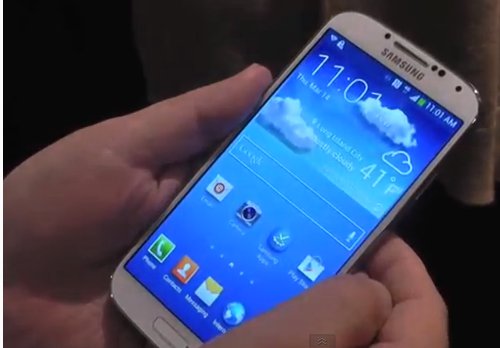 About Galaxy S4
Samsung unveiled Galaxy S4 couple of days back. This phone is the successor of Galaxy S3. In Galaxy S4 Samsung introduced lots of software enhancements and hardware improvement. We have already some articles about Galaxy S4. You can read it below.
How Can We Root Galaxy S4
Disclaimer
This tutorial for rooting Samsung Galaxy S4 phone is only for informational purpose. Follow it at your own risk. We will not be held responsible for any damage caused to you by following this guide. By rooting, your phone's warranty may loss. Also note that the steps given below are only to use with Samsung Galaxy S4, model I9500.
Pre-requisites
1. Needless to say a Galaxy S4 phone and a PC or Laptop with internet connection.
2. Keep complete back up of your Galaxy S4 phone. You can find the tips on this article.
3. Ensure that your phone is fully charged. Minimum 80% battery charge is required.
4. Download and install USB Driver for Samsung Galaxy S4 on the computer.
5) Enable USB Debugging from Settings > Developer Settings> USB Debugging.
Steps to root Samsung Galaxy S4 I9500 on Android 4.2.2 XXUAMC6 Jelly Bean
Downloads
Below are the required files to root Galaxy S4.
1) Pre-rooted firmware I9500XXUAMC6 for Samsung Galaxy S4.
2) Odin v1.85
Step: 1
Turn off your Galaxy S4 phone. Enter download mode by togethor Pressing and holding Volume Down + Home buttons and then pressing the Power button until the construction Android robot and a triangle are seen. Press the Power button again to enter Download Mode
Step: 2
Connect the phone to PC using USB Cable.
Step: 3
Run the previously downloaded Odin on the computer.
Step: 4
Wait until your phone detect ODIN. If the device is connected successfully, one of the ID: COM boxes will turn yellow with the COM port number.
Step: 5
Check the options "Auto reboot" and "F Reset Time"
Step: 6
Now click on 'PDA' and select the file with 'CODE' as its name.
Step: 7
Now click on 'Phone' and select the file with 'MODEM' as its name.
Step: 8
Now click on 'CSC' and select the file with 'CSC' as its name.
Step: 9
Now click on 'PIT' and select the .pit file.
Ignore if not found (above three steps)
Step: 10
Ensure that the 'Re-Partition' option is selected in case the .pit file is being used.
Step: 11
Ensure that you have done every Galaxy S4 root methods properly. Now click the 'Start' button to begin the installation.
Step: 12
After the installation process is completed wait for the phone to restart automatically. Disconnect your phone from the computer. If your phone has got stuck on the welcome screen don't get panic. Just remove the battery and reinsert it.
You can check whether your Galaxy S4 is rooted or not by installing Root Checker app or check whether Super User app has been installed on your app list.
Hope this Galaxy S4 root method worked for you. Enjoy.