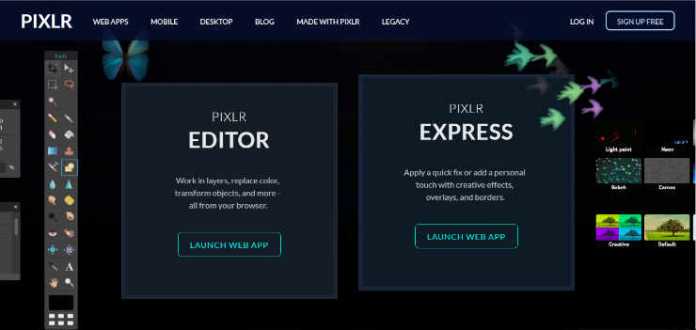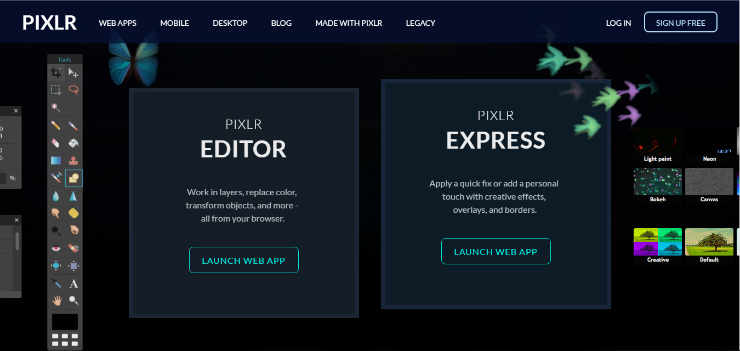 A blogger's blogging skill will get improved over the time due to his exposure to online content and his quest to find ways to improve his blogs looks awesome. There are numerous blogs provide tips for beginners to improve their blog. Here is one such tutorial for beginners in blogging to improve their blog or blogging skill. Find some free tools and tips for new bloggers from my long years of blogging experience.
Free Tools and Tips for New Bloggers
1. Free HTML Color Code Finder – A Must for Bloggers
My love for Instant Eye Dropper is not diminishing over the years as I've been stuck to this tiny tool. I use this tiny tool to match the advt, which I placed on my site, colours to my blog theme as well as to occasionally edit my blog theme colours of my like. As a side note, matching your advt text colours to your blog theme is said to be one of the important thing to convert your site traffic in to income.
With the help of Instant Eye Dropper you can easily find the colour code of any colour on your computer screen and thus you can utilise it multiple ways. Unlike some other free software which later became paid after getting a reasonable user base, Instant Eye Dropper remains free. Further it's a tiny tool of 500 KB file size.
How to use Instant Eye Dropper?
It's so easy.
Click on the instant eyedropper tray icon and hold it.
Drag it to the pixel to find the color. That's it.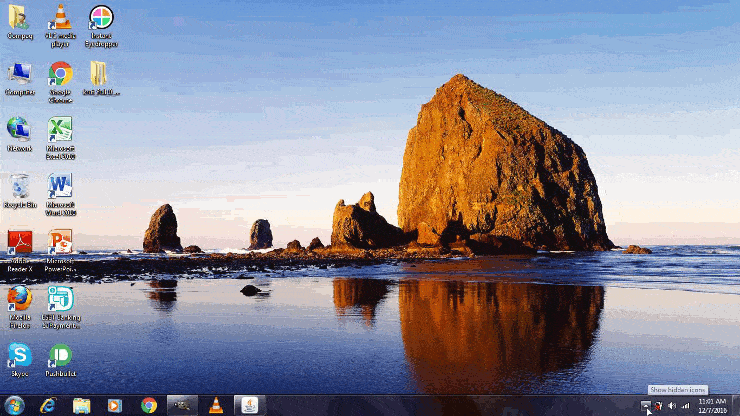 You may definitely find this tiny free tool useful in your blogging as well as photo editing.
Motivation: 20 quotes for bloggers to keep their motivation high
2. Make [dot]GIF Screen Capture
If your blog has anything to do with tutorials, you are reading the right tips. See the above [dot]GIF Image. Like that you can also create narrative GIFs to make your readers understand what you are trying to explain simply. The steps as follows.
Record the video of what is happening on your computer screen.

For this install Krut. It's a free tool. For download and tutorial on how to create video screenshot see this post.

A little editing to your captured screenshot video to cut the unwanted portion and convert it to GIF.

You can use GIMP, completely free photo editing tool and VLC media player.

You may need to compress the GIF before uploading to your site. Here you can depend a free online GIF compressor called GIFGIF.
As a blogger any failure for you, I mean lack of confidence engulfing you?
3. Edit Images like Photoshop way online.
An image is always a best option to increase site engagement. But whenever you upload image make sure that the size of the image you're going to upload is of the suitable size to your page as well as compressed one. You can use GIMP photo editor for this purpose. You can size your photo and use GIMPs save for web page option to make the photo less sized. For completely free photos for any purpose visit here.
For those who doesn't want a full fledged photo editing tool, the alternate option is pixlr. Their online photo editor is easy to use like photoshop. Their pixlr editor web app is best in this category. Resize the image like Photoshop way and compress it at the time of saving.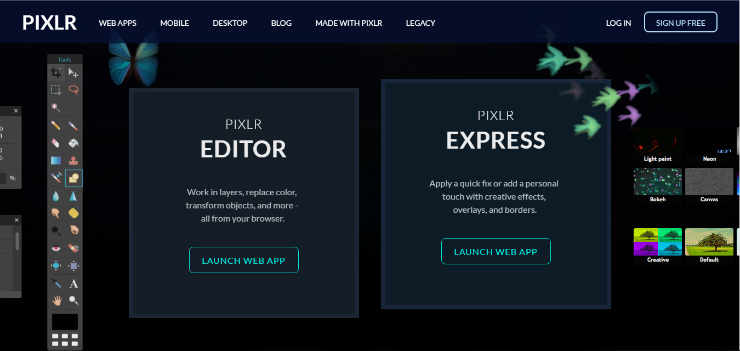 This is basic tips for good beginning for a blogger. Best of luck with your blogging.